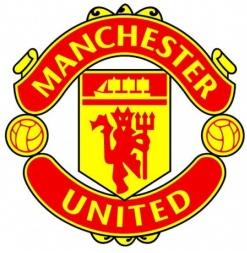 Sirius XM Radio has scored it yet another high profile content deal by signing one of the worlds most well known soccer teams to an exclusive multi-year broadcasting deal. The deal makes Sirius XM the exclusive radio broadcast outlet in the U.S. for world renowned soccer club Manchester United.
Sirius and XM subscribers will have access to live play-by-play of every Manchester United English Premier League match and will hear the official Manchester United club broadcast. In an important move, the terms of the agreement also gives Sirius XM the rights to stream Manchester United Premier League matches to Sirius and XM subscribers online at sirius.com and xmradio.com as well as through website access via the SiriusXM App.
"Manchester United is delighted to announce this arrangement with SiriusXM," said Manchester United Chief Executive David Gill. "This agreement demonstrates the enduring strength of the Club internationally. We are very proud to have SiriusXM as our first satellite radio broadcaster in the US. This is an exciting arrangement as we know how passionate our fans are in the United States and now they can catch all the match action live on Sirius and XM."
International soccer content is not widely available through traditional radio outlets, so this deal gives U.S. based soccer fans the ability to catch their favorite team anywhere in the U.S.
"Manchester United is one of the most famous and widely followed sports franchises in all of the world and we're thrilled to offer our listeners access to every one of their Premier League matches," said Scott Greenstein, SiriusXM's President and Chief Content Officer. "Fans across the U.S. will be able to tune in to live play-by-play through their radios, through their computers and through the SiriusXM App. No matter where you are in the U.S., you won't have to miss a minute of Manchester United football throughout the EPL season."
In addition to SiriusXM's expansive play-by-play coverage of Manchester United, fans can also hear comprehensive soccer talk on SiriusXM's The Football Show, the daily talk program hosted by legendary striker Giorgio Chinaglia and soccer expert Charlie Stillitano. Every weekday morning (7:00-9:00 am EST on Sirius channel 125 and XM channel 241), Chinaglia and Stillitano cover the best teams and leagues from around the globe with expert analysis and interviews with some of sport's most intriguing personalities, including Manchester United's legendary manager, Sir Alex Ferguson.
Throughout the EPL season, SiriusXM listeners can hear multiple games each week featuring several of the best teams in the U.K. All games will air on Sirius channels 125 and 113 and XM channels 241 and 244. For more information on SiriusXM's soccer programming and a schedule of upcoming matches on SiriusXM, visit sirius.com/soccer or xmradio.com/soccer.
Position - Long Sirius XM Radio