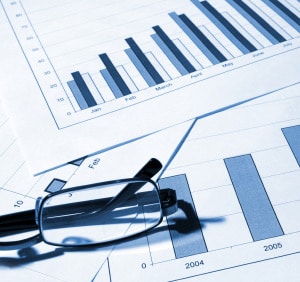 The Sirius XM Radio Q1 Conference call is now complete, and the street is just beginning to digest all of the numbers.  For the most part, the numbers met expectations.  there were perceived positives and negatives, but overall Sirius XM remained committed to their current guidance, while hinting that there could be some upside adjustment.
One notable item was in the ARPU line item.  For the first time, the royalty pass-through costs were reflected in this metric.  Sirius XM reported ARPU of $11.48, which blew away all estimates.  However, absent the pass-through, ARPU would have been about $10.63, shy of most every estimate out there.  I myself thought ARPU would eclipse $11.00 without the pass-through, meaning I would have had a miss of $0.37.
In my mind, the most difficult aspect of this quarter was trying to account for the 2.0% churn that the company pre-announced.  As most satellite radio followers know, Q1 churn is typically the highest of the year.  The fact that Sirius XM reported 2% was great, but I knew that it could only be accomplished by a balancing act with ARPU.  I discussed this subject at length on SiriusBuzz Radio Show #54.  What transpired during the quarter was that the customer retention efforts were more substantial than I would have anticipated.   In essence, subscribers are getting discounted plans to remain with the company.  This is not a bad thing.  Some money is much better than none.  My only concern is that it would seem most of the wiggle room is gone in this churn/ARPU balancing act.  This leaves future growth to the subscriber metric.
On the subscriber front, things do look positive.  The auto channel is ramping up.  Auto inventory is down, so production will increase, and by extension promotional subscribers.  Sirius XM  kept their guidance of 500,00 new subscribers for 2010.  They now have over 19 million total, and added 171,000 in Q1.
The revenue line missed my projection of over $700 million.  Sirius XM reported $670 million.  I think a good chunk of the miss can trace directly to subscribers getting good deals and discounted subscriber packages.  The company did show an 11% increase in revenue, on what represents a 1% increase in the subscriber base.  The price increases have helped, but ARPU may well be peaking.
Costs are well under control with a SAC of $59.  I had anticipated a slight cost increase, but as we see from the auto inventories the production ramp is not as fast as I had thought.  Sirius XM did issue a bit of a warning that the SAC line would go up with more production.  Look for this in Q2 and beyond.  The SAC line is stable, so there is little worry here.
During the call, the inevitable question about the Howard Stern contract was asked.  Karmazin stuck to the stock answer he gave during the last call by saying that when something on the subject gets done that it will be announced on the Howard Stern Show.  There is, as yet, nothing new to report here.  Karmazin's stock answer essentially said that there has been no real progress on the issue.
It would seem that this quarter was somewhat of a mixed bag that netted out to the same guidance that we already had.  In other words, things are stable, the company is moving forward per plan, and there are no real surprises to the positive or negative.  While decent numbers across the board showing even more growth would have been nice, we will have to come to terms that the positive outlooks already given will remain in place.
Position - Long Sirius XM Radio