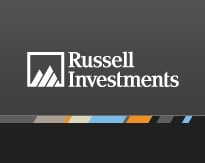 As expected Sirius XM has remained on the Russell 3,000 and Russell Global preliminary list of stocks that will be added to the Indexes on June 25, 2010. The odds that the company would have been removed were very remote, but this is another step to final inclusion, and something that can help bolster confidence in what has been a volatile equity. To date Russell has made no announcement relative to any other index funds. It is widely known that Sirius XM will be in either the Russell 1,000 or Russell 2,000, but the determination has yet to be made. Last week I stated that if I had to bet on it I would assume that Sirius XM will make the Russell 1,000 in addition to the 3,000 and Global Indexes. When and if Russell releases news on the Russell 1,000 or 2,000 we will report it here.
With confirmation of the second step of the process since the company qualified at the end of May, and the expiration of options today, next week is setting up to be good for Sirius XM. Some may still have questions about how the index is determined. If that is the case, readers can refer to the SiriusBuzz Article titled Clarity On Russell Index Reconstitution And How It Relates To SIRI XM. That article was published to clarify the process of the differing indexes and how they are developed. The final list will be known on June 25th when the Russell will make their buys on companies being added and sells on companies being deleted. Sirius XM should make the final list with ease.
For traders, the bet on Russell inclusion is setting up nicely as the company has walked up in price slowly and turned positive on many technical indicators. The Russell bump will exist, but investors need to be aware that the action is scheduled for after hours on Friday June 25th. As discussed on SiriusBuzz Radio the bump is reflected, but the news is usually quickly absorbed and equities tend to settle back down after that initial buy. Have your strategy ready if you are making a trade based on the Russell.
Russell Preliminary List Of Additions And Deletions - June 18, 2010
Position - Long Sirius XM Radio