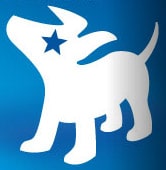 Investors in Sirius XM were hoping to see guidance increased at the Q1 conference call. The company did not raise guidance at that time, but noted that they reserved the right to raise it at a later date. as it happens, that date came today, when Sirius XM boosted guidance on some key metrics.
The company now expects net subscriber additions for the full year to be approximately 750,000. This represents a 50% jump from the 500,000 that they had initially outlined. This new guidance is important, because the company needs to demonstrate subscriber growth after merger synergies and price increases have already been baked into the company metrics. Continued growth needs to come from the subscriber base. After announcing 171,000 net additions in Q1, and another 60,000 in April, beating their initial guidance became a virtual given.
Sirius XM raised pro forma revenue to approximately $2.75 billion, and pro forma adjusted income from operations to be approximately $575 million. While more modest on a percentage basis, these metrics will help analysts build more reliable models on the company, and outline better projections for not only this year, but next year as well. Also announced was anticipated free cash flow of over $100 million.
Sirius XM's Mel Karmazin stated, "Our continuing strong operating performance, the recovering economy, and improving auto sales support our increase in guidance today."
I recently projected that May auto sales should continue to come in around the 1 million mark. I based this early projection on monitoring early May sales informal sales statements from several regional dealerships I have spoken to over the years, and the continued 0% efforts that will be happening all month. While it is too early to pin down an exact number, a draft trend line can be developed using reasonable assumptions. Sirius XM has much more in depth conversations with their OEM partners, and thus, it is safe to assume that auto sales are being seen as stable throughout the year. One key element that is now up in the air is what the guidance is based on in terms of the number of auto sales this year. SiriusBuzz will make efforts to gain that clarity so that company performance relative to guidance can be gauged as the year progresses.
Tune into SiriusBuzz Radio this Tuesday at 9:00 PM to learn more.
Position - Long Sirius XM Radio