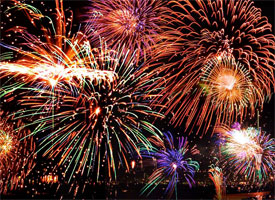 That huge sigh of relief you hear is from Sirius XM investors as the final trades passed the ticker and the market closed. Sirius XM has closed above $1.00. The Russell indexes have taken their snapshot, and the company is now qualified to become a part of the Russell indexes. What a way for Sirius XM Investors to kick off the Memorial Day weekend!
Celebrate this small victory, but as always be aware of what lays ahead. The Russel Index reconstitution now has a few more steps before the offical buy order going in on the 25th of the month:
June 11 – Preliminary additions and deletions to the Russell Global Index, Russell 3000® and Russell Microcap® published after 3:00 p.m. PST. After initially qualifying there are other variables that come into play. The index worries about far more than price. It is an index of a specific number of equities, and it is possible that more equities qualify on price alone than the index carries. On this date lists are made of additions as well as deletions. Should an equity fall below the minimum price of $1.00, it would be grounds for disqualification.
June 18 – Updates to the list of additions and deletions. This is yet another review of the additions or deletions.
June 25 – Updates to the list of additions and deletions. Reconstitution final after the close of the U.S. markets. The list is finalized and the reconstitution happens after the close.
June 28 – Final membership lists posted for the Russell Global, Russell 3000, Russell 1000®, Russell 2000®, Russell Midcap® and Russell Microcap Indexes. The official announcement happens.
Position - Long Sirius XM Radio