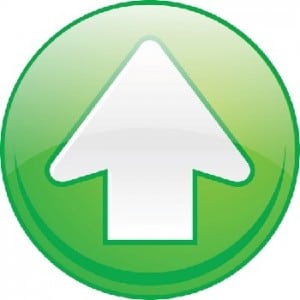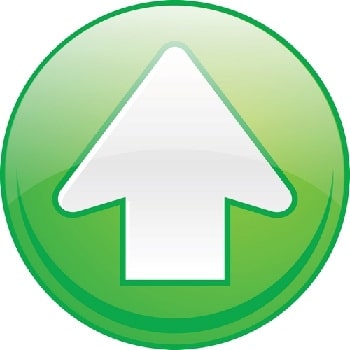 Sirius XM Satellite Radio (NASDAQ:SIRI) announced their Q1 2011 numbers today and so far the reaction by analysts and the street has been very positive. It is not that the company reported any stellar numbers that sent the equity higher, but rather that the company has demonstrated for yet another quarter that they are marching in the proper direction. The key element that seems to have the street excited from the equity perspective is that Sirius XM outlined in pretty strong language that a price hike is around the corner. With nearly 17 million self paying subscribers even a modest price hike of $1.00 per month would generate just over $50 million in added revenue per quarter for the company. This is not a number to take lightly.
Overall the company numbers were in line with analyst expectations, or within striking distance. While ARPU and revenue lines may seem a bit light compared to what we were looking for, cost controls and other numbers were in line and all of the numbers pointed to Sirius XM meeting or beating the 2011 guidance outlined below:
Full-year revenue of approximately $3 billion
Adjusted EBITDA projection remains at approximately $715 million
Full year self-pay churn and conversion rates for 2011 should be broadly similar to those seen in 2010
NET new subscribers of 1.4 million in 2011
Free cash flow (FCF) in 2011 should approach $350 million as compared to previous guidance for free cash flow approaching $300 million.

With the Q1 numbers proving that the guidance is indeed attainable, Sirius XM's Mel Karmazin took things a step further. He sated that the subscriber guidance would be raised if not for the impacts of the disaster in Japan and then added another nugget of information for the street to digest. According to Karmazin, if the auto sector sees reduced production and sales that the current subscriber target would be met and EBITDA would be higher than guided. On the other hand, if production and sales climb, that EBITDA would be met and subscriber numbers much higher. In effect Karmazin painted a win/win situation for the street, indicating that one way or the other that some guidance will be exceeded by a healthy margin.
What I anticipate is that Sirius XM will be able to slowly march onward and upward as the year progresses. Here at SiriusBuzz we try to give readers an even-handed picture of what this company will do, not pipe dreams or irrational numbers based on pie in the sky numbers. Sirius XM is doing the same with their own guidance and the methodology of how they run their business. Some key items to watch:
OEM CHANNEL
This is where Sirius XM gets their bread and butter. They have deals in place across the board for installation of satellite radios into vehicles. Sirius XM is installed in about 60% to 65% of all cars produced for U.S. sale. The dynamics of this channel deliver subscriber in differing ways, and understanding this metric can be challenging if one is not careful. Bad assumptions can lead to investors arriving at very bad estimates. SiriusBuzz and iKickTires deliver timely, actionable pieces that break down the automotive channel in ways that are meaningful and accurate for investors.
Sirius XM saw the "Take Rate" (the percentage of promotional subscriptions that convert into self-paying subscriptions) slip slightly in Q1. Part of this may be due to the economic environment, part due to the mix of manufactures selling satellite radio equipped cars, and part due to new competitive options in new cars being sold. Sirius XM spoke to the mix as being the driver, but I think deeper analysis will point to a tougher competitive landscape in cars with smart phone connectivity, and perhaps pricing more-so than the company indicated. What SiriusBuzz readers know is that the mix of "Leading", "Point-Of-Sale", and "Trailing", subscribers has not shifted that much, and in point of fact has shifted to the "Leading" category which includes makes like Ford and Chrysler. While Ford's 6 month promotion and Chryslers 1 year promotion will shift take rates out for a period, the sales numbers of these cars has not moved substantially. Comparing to a year ago we are seeing the shift being only a point or two between categories. On the other hand the competitive landscape and economy are factors that need consideration, and certainly monitoring going forward. They are not big detractors as yet, but as time passes we will want to see if the trend continues for a lower take rate as the economy improves. This means that SIRI investors will want to monitor the success and failures in competing services like Pandora, Slacker, MOG, and iHeartRadio.
SUBSCRIBER NUMBERS
This is a very popular metric among investors and should remain so. If the company is adding subscribers they should be increasing revenue. It is as simple as that. Company guidance of 1.4 million NET subscribers this year is attainable no matter happens at this point (unless car sales suddenly cease). That being said, we are looking at Sirius XM only needing about 340,000 each quarter for the next three quarters to hit their guided number. This is also a category where Sirius XM investors need to step back and look at reality. Some investors were expecting subscriber additions of well over 1 million in Q1 alone. Simply stated there was absolutely no reasonable or rational path by which such a number could be obtained. It is as simple as that. With the equity trading higher those investors that were expecting that type of blow-out number are LUCKY today. Relying on luck to improve your portfolio is no way to have continued success in investing. While Sirius XM tends to be conservative in guidance, there is no way the company would be that conservative. Here at SiriusBuzz we build models that are grounded in reality and fair assumptions, not unrealistic guesses. In my opinion, and while still early for projections, it would be fair to say that Sirius XM can repeat their nearly 400,000 NET additions in each of the next 2 quarters (provided auto sales average 1 million per month), and add up to 600,000 in Q4 of this year. This would put the annual tally between 1.7 million and 1.8 million for the year, beating guidance.
AVERAGE REVENUE PER USER
Average Revenue Per User (ARPU) is an area that investors will want to watch closely going forward. The trend has been that this number is trickling downward. Part of that is attributable to the lowering of the royalty rate, but that does not account for all of the move. In general I think Sirius XM is seeing a slow-down on consumers upgrading to premium services like "Best Of" and "Internet" subscription add-ons. This quarter I felt that the company would have seen the Internet option being added more-so than it was. That additional $3.00 per month would help offset the $0.50 decline in in royalty rates. While it did help some, it was not enough to have the company avoid announcing another dip in this metric. It is anticipated that a price increase will go into effect sometime in Q3. This means we have Q2 numbers to see if the company was able to keep declining ARPU in check. If ARPU continues a decline, it can be an indicator as to the elasticity in Sirius XM ability to raise prices. Certainly the company does not want to price themselves out of growth, but it is a tricky slope, and in particular when consumers have more and more options. Use the Q2 ARPU metric to help yourself determine at what level a price increase will occur.
COST CONTROLS
Sirius XM has been masterful at controlling costs and improving the balance sheet. I look for this trend to continue. The company has little debt maturing this year, so cash can be hoarded or used to improve subsequent year models. Subscriber Acquisition Costs (SAC) came in at a reasonable $57. In my opinion the company has latitude here without negative impact. They can increase this line item by up to $5 without people looking at it as a negative. Such an increase will happen if there is a sharp run up in auto production.
FREE CASH FLOW And EBITDA
Sirius XM has a strong position in cash, and healthy EBITDA numbers. While the EBITDA growth of 15% is not the more lofty 20% or 25% Karmazin likes to deliver, it is still a healthy and respectable number. EBITDA growth by 20% in this economic environment is a challenge, and would be seen as a major coup. If Mel can continue EBITDA growth at 15% investors should be very happy. The Free Cash Flow (FCF) is also important and Mel is masterful at shifting between highlighting EBITDA and FCF as the metric to watch. Sirius XM also has healthy FCF. At the moment Karmazin is concentrating on Free Cash Flow, as it is the lone piece of guidance he raised. The company expects FCF to be at $350 million in 2011. With $110 million improvement already under their belt, this metric would appear to have some upward room to work with.
All in all Sirius XM reported strong and stable numbers with an outlook that is positive. They have broken down that wall at $2.00 and are using the rubble from that wall to construct a solid footing. Watch for some improved analyst opinions in the coming days.
Position - Long Sirius XM Radio