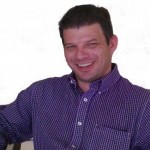 Sirius XM Satellite Radio (NASDAQ:SIRI) is set to report their Q1 results tomorrow morning. SiriusBuzz, along with Satellite Radio Playground will be covering the event live (check back for official page). The burning question at this point is exactly what Sirius XM will announce. While there are many who will speculate, and informed and researched opinion is what most desire.
The street is expecting Sirius XM to announce a profit of a penny per share. While it may not seem like a lot, the company is remaining profitable, and with continued diligence on behalf of management, that trend should continue. The company actually has a shot at reporting a profit of $0.02 per share if they were able to keep certain key metrics like churn in check while increasing the average revenue per user (ARPU). In either case, one penny or two, the result should not come as a surprise to the street.
In Q4 2010 Sirius XM reported revenue of $735 million. The company should have been successful in maintaining that number at a minimum, and if they were able to increase it by $11 million (to around $745 million), it should fall into a range that would satisfy the street. What investors need to remember is that equipment sales in Q1 are typically off of the mark, given that Q4 carries a ton of retail. In contrast, Howard Stern did renew his deal, which could have helped deliver some new sales, but nothing really worth noting. Revenue should come in the range of $740 to $750 million.
One popular metric savvy investors like to watch is churn. For Sirius XM, Q1 is typically the hardest quarter on this metric. It is the period of time when many annual subscriptions expire, and given holiday spending in the quarter prior, the cost becomes an expense that people want to avoid. That being said, the company is less reliant on retail subscriptions these days, so the "pain" of the annual renewal period is lessened. The company will likely report self pay churn in the range of 1.9% to 2.0%. The new Howard Stern deal will have helped keep this number in check, but in the end, looking for 1.8% would be way too aggressive in my opinion. Thus, Sirius XM will have issued a solid performance by hitting the 1.9% to 2.0% range.
The one surprise we may see in Q1 is in the ARPU category. The company lowered the Royalty rate collected in December 2010, so this will be the first full quarter where the impact will be seen. The company includes the royalty fee in their revenue line. By lowering the fee, there will be some slight downward pressure on the metric. A possible offset will be whether or not the company campaign for their Internet Radio service had success. That service costs $3.00 per month, and incrementally would likely attract some users. As smart phone adoption comes into play, look for Sirius XM to benefit from more sales to existing subscribers. Look for ARPU between $11.70 and $11.80.
Now we get to the ever popular subscriber numbers. I have had several readers contact me with various estimates that range between 300,000 and 1.5 million. Never before have I seen such a divergence of opinion on what is usually a pretty simple metric to estimate. With auto sales a bit over 3 million for the quarter, look for Sirius XM to have GROSS subscriber additions in the area of 2.1 to 2.2 million. What needs to be considered now is the number of deactivations the company will have. That number should be at least 1.7 million. That is correct, 1.7 million will deactivate during the quarter. In simple terms this leaves us with NET additions of between 400,000 and 500,000. Numbers over 1 million are simply out of the question by any reasonable measure. Certainly Sterns new deal would help mitigate churn, but the number of additions because of this deal would not move the needle very much. Yes, smart phone integration is happening, but Sirius XM has less than 250,000 downloads on the most popular Android platform. The vast majority of those would be existing subscribers, not new ones. Simply stated, anything above 400,000 NET subscriber additions will be welcomed news from the street. If you are in the camp looking for a million or more you will be sadly disappointed, and should consider adjusting how you model subscriber numbers.
What would a discussion about Sirius XM be without a quick look at Adjusted EBITDA. Investors will want to see growth here, and in my opinion the company will report Adjusted EBITDA of about $175 to $185 million. Positive news, but nothing that will be considered a stellar reason for immediate stock price appreciation.
In short, the company should report a solid quarter that will allow investors to see continued execution by company management. This should allow the company to be viewed in a better light by analysts and the street as Sirius XM continues to march along. In my opinion there is solid support in the $1.80 range, with upward potential to break and hold $2.00 near term. The company will not hit a home run yet, but they are playing the game very well and manufacturing runs the old fashioned way.