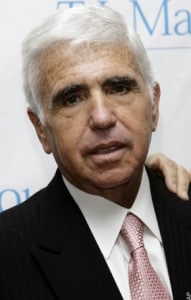 It is with great pleasure that I announce that moments ago Sirius XM issued a press release that puts to rest once and for all its entire 2009 debt issues.With those issues now resolved, it now appears that Sirius XM has resolved the main sticking points that were addressed in my recent article.
"Mel Karmazin, Chief Executive Officer of SIRIUS XM Radio, said, "We are excited to have closed the second and final phase of our investment agreement with Liberty Media. It is an example of the confidence our lenders and Liberty have in our business model. These transactions resolve all of the uncertainty surrounding the company's and its subsidiaries' debt maturing in 2009. Having addressed our near-term financial obligations, we remain focused on continuing to deliver on all the promise of the merger of SIRIUS and XM -- a more efficient company offering the best programming through new packages to more subscribers.""
The press release goes on to to explain most of the details of the transaction, which gives Liberty an aggregate of 12.5 million shares of new preferred stock convertible into 40% of the common stock of SIRIUS XM. An SEC 8K filing is to follow.
Position: Long Sirius XM