Sirius XM Satellite Radio is not standing still. About three times a year the company opens up about 60 channels to all satellite radio receivers free for two weeks. If you have an inactive satellite radio, it is now alive with content. Between May 24th and June 6th all satellite radio will stream a massive sampling of Sirius XM content.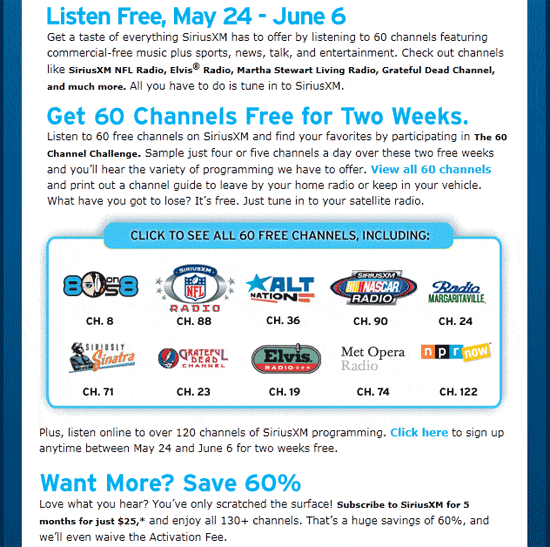 On top of that the company is offering up a sweet subscription deal. Those that want to continue their service can opt for a fantastic $5 for 5 months deal, making the price point even less than the family plan rate for second receivers. It could even be a great treat for Dad on Fathers Day, which is only three weeks away.
While all radios are active for two weeks, the $5 for 5 months promotion is radio specific, designed to activate radios that have churned out.  In other words, you need to check your email or call the number at Sirius XM for details.