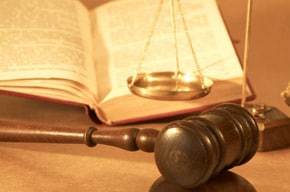 Just a week after the settlement of the Blessing case was approved by one judge, another gives Sirus XM some news that they were hoping not to hear.  The Shenk lawsuit against Sirius XM will be able to continue moving forward.  In his ruling Judge Rakoff did dismiss some of the claims brought by Shenk, but the essence of the case lives on and the next step will be discovery.
"ORDER granting in part and denying in part [16] Motion to Dismiss filed by Melvin Alan Karmazin and Sirius XM Radio Inc.: The Court grants the motion to dismiss only as to the following: (1) all claims against defendants Gregory Maffei, David Flowers, Carl Vogel, and Vanessa Whitmani and (2) all claims for unjust enrichment except that against defendant John Malone. In all other respects, the motion to dismiss Shenk's complaint is denied. Final judgment in the Goe case will not be entered until the Court issues an opinion. As to Shenk, the parties should now proceed with discovery and other proceedings in accordance with the Case Management Plan. (Signed by Judge Jed S. Rakoff on 8/30/2011) (ab)"
There were certain aspects of the Shenk case that were dismissed including allegations of unjust enrichment for most of the Board of Directors.  It is some of these activities that may impact the Goe v. Amble matter and why a decision on that case is now in a holding pattern.
With regard to the Blessing matter, there are some interesting legal aspects that most have not considered.  One paramount fact is that none of the final plaintiffs in the Blessing case were shareholders in Sirius XM.  This begs the argument that the Judge in that case (Baer) did not have the right to rule on issues that impact shareholders since the plaintiffs would not have had standing on such matters and were not pursuing those issues.   This is likely one reason that the Shenk matter is still ongoing, as it deals with the issues from a shareholder perspective.
Last week I wrote that the Blessing matter would likely be appealed by at least some of those that objected.  As of this date this is still the path that seems to be happening.  There is substantial crossover in the Shenk and Blessing matter that will no doubt be raised as things move forward.
Position - Long Sirius XM Radio