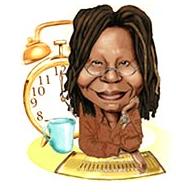 Sirius XM just keeps the content coming as they announced that The wowOwow Radio Show will launch as a new weekly series, expanded from its successful limited run in 2011. The new show will be hosted by various members of wowOwow, representing some of the most accomplished women in media and entertainment, and will feature interviews with guests and calls from SiriusXM.
This latest move expands again on the advantages Sirius XM has over other audio entertainment companies in non-music programming.  Sirius XM has demonstrated great successes in putting together some heavy hitters in entertainment.  The challenge has always been getting it to translate to radio, and getting the word out there.  As the company expands their Internet offerings, more and more people will be able to understand the ever deeper list of quality content the company offers.
Beginning April 4, The wowOwow Radio Show will air live Wednesdays from 11:00 am - 12:00 pm ET on SiriusXM Stars (ch. 107). Encore presentations will air Wednesdays at 12:00 pm, Fridays at 7:00 pm and 8:00 pm, Saturdays at 11:00 am and Sundays at 1:00 pm (all times ET) on Sirius XM Stars.
Each week The wowOwow Radio Show will be hosted by a selection of the influential and well-known women of wowOwow including: Lesley Stahl, Cynthia McFadden, Candice Bergen, Liz Smith, Marlo Thomas, Whoopi Goldberg, Lily Tomlin, Judith Martin and others. Every week they will get behind the mic to share their amazing life experiences and react to headlines, life, politics, arts, business, culture, style and more with listeners across the country, joined by some of the most successful people they know from the worlds of media, business, entertainment and beyond as their guests.
Lesley Stahl and Cynthia McFadden will co-host the April 4 debut with contributions from Candice Bergen, welcoming inaugural guest Barry Diller -- Chairman and Senior Executive of IAC and Chairman and Senior Executive of Expedia, Inc. -- in studio for a rare radio interview. Washington Post reporter and bestselling author Liza Mundy will also appear on the first show to discuss the rise of female breadwinners.
Past guests on The wowOwow Radio Show include Graydon Carter, Gloria Steinem, Nora Ephron, Jane Fonda, Arianna Huffington, Chris Matthews.