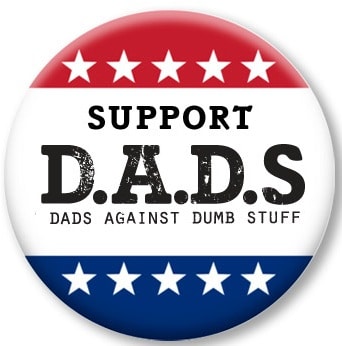 Sirius XM announced today the launch of the D.A.D.S campaign. The campaign is designed to fill a specific need has oft gone unfulfilled. D.A.D.S. promises to make North America a much happier place by finally giving all Dad's a Fathers Day gift that has meaning, but most of all is something every dad is sure to enjoy. D.A.D.S. is Dad's Against Dumb Stuff, an e-mail marketing campaign launched by Sirius XM. If you have not seen it, check you e-mail.
No longer do dads have to suffer with a cartoon tie that they put on the following morning, but remove as soon as they are out of sight. The sweater vest needs to find a new home now as well. Sirius XM Radio is the gift that will keep dads across the nation smiling this June 20th.
Sirius XM also makes it easy for dads to let their love ones know what they really want. All dad has to do is fill out the nifty email alert, and an obvious hint will be delivered to the dads spouse and kids. It couldn't be more simple! Sirius XM and other retailers such as TSS-Radio have inventory to satisfy almost any dad.
Position - Long Sirius XM Radio