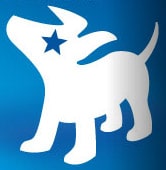 In a move that appears designed to give the company some breathing room on the $300,000,000 financing due in February of 2009, Sirius XM has issued 67 million shares of stock. The move retires about 10% of the converts that are coming due in the next 5 months.
While the dilution typically is not seen as good news, it would appear that this activity was made in an effort to perhaps facilitate a finalized solution to that part of the debt that needs to be refinanced. The company filing states:
"We issued an aggregate of 67,038,070 shares of our common stock, par value $0.001 per share, in exchange for $30,500,000 principal amount of our 2½% Convertible Notes due 2009 (the "2½% Notes") beneficially owned by institutional holders.
We did not receive any cash proceeds as a result of the exchange of our common stock for the 2½% Notes, which notes have been retired and cancelled. We executed these transactions to reduce our debt and interest cost, increase our equity, and improve our balance sheet. We may engage in additional exchanges in respect of our outstanding indebtedness if and as favorable opportunities arise.
The issuance of the shares of our common stock was made pursuant to the exemption from the registration requirements of the Securities Act of 1933, as amended, contained in Section 3(a)(9) of such Act."
Position - Long SIRI