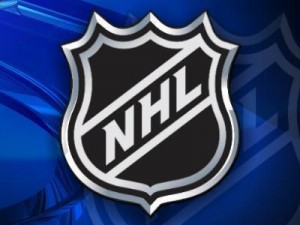 Sirius XM Radio (NASDAQ: SIRI) has announced yet another major upgrade to the Internet side of the business.  The satellite radio provider has inked an agreement with the National Hockey League to stream live radio broadcasts of NHL games on smartphones, mobile devices and online for Sirius XM subscribers nationwide.
Starting with this season's Stanley Cup Playoffs subscribers will have access to live broadcasts of NHL games through the Sirius XM Internet Radio App and online at Siriusxm.com.  Throughout next season and beyond, Sirius XM will stream all 1,230 NHL regular season games, the NHL All-Star Game and every postseason game to subscribers. Channel assignments for games can be found at siriusxm.com/nhlschedule.
"Our relationship with the NHL has enabled us to provide hockey fans with exceptional access to their favorite teams and everything happening around the league through their satellite radios. With fans now complementing their satellite radios with their handheld devices as a way to connect with their sport day to day as well, it is important to stream that unmatched content and give SiriusXM subscribers additional ways to access it" said Scott Greenstein, SiriusXM's President and Chief Content Officer.
While hockey may not be popular everywhere, the game is gaining fan support across areas of the country that have not typically followed the sport.  Transplanted fans will be especially happy with this news.  The addition of NHL games to the Internet side of the business gives consumers even more value than they had previously.
"Stanley Cup Playoff hockey features the most intense and dramatic action in sports, and now our fans can connect to every exciting second on their smartphones, mobile devices or online through the Sirius XM App and SiriusXM.com," said NHL Commissioner Gary Bettman. "This represents another great step forward for the NHL and Sirius XM subscribers everywhere."
Sirius XM now offers subscribers live play by play — with no blackouts - from the NHL, NFL, MLB, NBA, NASCAR, Formula 1 and English Premier League soccer on the Sirius XM Internet Radio App for smartphones and other mobile devices and online at SiriusXM.com.
In addition to live NHL games, SiriusXM offers the 24/7 hockey talk radio channel, NHL Home Ice (channel 92 on XM and channel 207 on Sirius Premier) with live play-by-play, plus hockey talk, news and analysis 365 days a year. NHL Home Ice features the live weekly show, NHL Hour with Commissioner Gary Bettman Thursdays at 6 pm ET throughout the season.