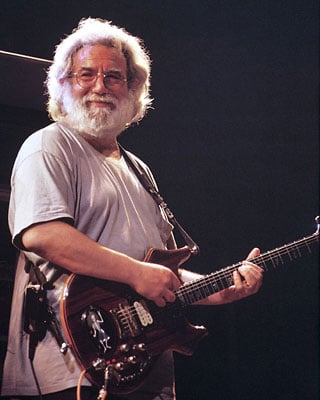 Grateful Dead fans love Sirius XM because of the unique Grateful Dead channel. The channel features music, interviews and more, and has been a staple on Sirius for quite some time. This week Sirius XM will carry special programming for their annual celebration honoring legendary Grateful Dead front man Jerry Garcia. Fans will hear archival interviews with Jerry, rare solo concerts, both electric and acoustic, as well as recorded songs from his various side projects. Tune in to channel 34 to catch your fix of the Grateful Dead.
Tuesday, August 3 at 3:00 pm ET: Garcia's former wife Carolyn "Mountain Girl" Garcia hosts a two-hour guest DJ session sharing personal stories and memories.
Wednesday, August 4 at 3:00 pm ET: A broadcast of the vigil held for Garcia on the 10th anniversary of his death, featuring tributes from Garcia's family, bandmates and close friends.
Friday, August 6 at 3:00 pm ET: Grateful Dead archivist and host David Lemieux will share his experience of seeing Jerry on stage for the first time (March 26, 1987 in Hartford, CT) and play back the concert in its entirety.
Sunday, August 8 at 4:00 pm ET: Call in and share your memories of Garcia with hosts David Gans and Gary Lambert on Tales From The Golden Road.
Position – Long Sirius XM Radio