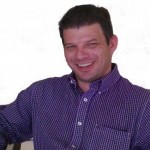 Sirius XM Satellite Radio (NASDAQ:SIRI) released their earnings figures this morning and as anticipated the news was decent across the board.  The company added over 450,000 net subscribers and raised guidance for the metric to 1.6 million in 2011, up from 1.4 million.  One surprise to this writer was that the company left EBITDA guidance alone at $715 million.  They did however raise their Free Cash Flow Guidance to $400 million, up from the $350 million they announced last quarter.
The numbers reported by the company fell largely in line with the quarter estimates I published last week.  My Hits and Misses:
Guidance - I had anticipated that the company would raise subscriber guidance to 1.6 million and that is exactly what transpired.  My miss came with EBITDA.  I was anticipating that the company would up the 2011 EBITDA to $760 million, a $45 million increase.  The company left the EBITDA guidance at $715 million, but did raise Free Cash Flow by $50 million to $400 million
EPS - I was looking for no surprise here, but the company outdid themselves and reported an EPS of $0.03 per share.
Revenue - I anticipated revenue would come in at $745 million.  The company reported revenue of $744.397.
Subscribers - I anticipated 460,000 with a possible 475,000 if churn was at 1.9%.  The company announced 452,000 subscribers.  I suspect that the churn number is higher than 1.9% but rounded down.  Either way, I was certainly in the ballpark here.
ARPU - I was looking for a slight decline from last quarter to $11.49.  The company actually increased this metric by a penny over last quarter to $11.53
SAC Per Gross Addition - I anticipated $55.  The company bested me by $1 and came in at $54
EBITDA - I was looking for $196 million.  The company reported $185 million.
Sirius XM' s announcement today  included revenue of $744 million, up 6% over second quarter 2010 revenue of $700 million, and adjusted EBITDA of $185 million, up 20% from $154 million in the second quarter of 2010.
"Our results in the second quarter were strong, and we are proud of our record levels of subscribers, revenue, and adjusted EBITDA and growth in free cash flow.  SiriusXM continues to perform well, and we are pleased to raise our subscriber guidance and, for the second time this year, our free cash flow guidance," said Mel Karmazin, Chief Executive Officer, SiriusXM.
Highlights from the quarter include:
Subscriber growth continues. Auto sales growth and higher OEM penetration year-over-year drove ending subscribers as of June 30, 2011 to 21,016,175, up 8% from the 19,527,448 subscribers reported as of June 30, 2010. Self-pay net additions in the second quarter of 2011 were 362,663, up 19% from 304,043 in the second quarter of 2010.
Churn stable. Average self-pay monthly churn was 1.9% in the second quarter 2011, compared to 2.0% in the first quarter 2011 and 1.8% in the second quarter of 2010.
SAC improves. Subscriber acquisition cost (SAC) per gross subscriber addition was $54 in the second quarter of 2011, an 8% improvement from the $59 reported in the second quarter of 2010.
"Demand for satellite radio continues to grow, with gross additions reaching the highest level of any quarter since the merger of Sirius and XM.  Our all-time high OEM penetration rate is a reflection of the automakers' satisfaction and their commitment to offer our service to their customers," said Karmazin.  "We intend to drive future growth through innovations to our satellite and internet platforms, with the goal of better delivering our unparalleled content to our valued customers.  We're also excited to launch a variety of additional new music and talk channels later this year."
Free cash flow in the second quarter of 2011 was $165 million, a 53% improvement from the $108 million reported in the second quarter 2010. These improvements were driven by cash received from the Canada merger, a decline in satellite capital expenditures, and improved adjusted EBITDA. Net income in the second quarters of 2011 and 2010 was $173 million and $15 million, respectively, or $0.03 and $0.00 per diluted share, respectively.
"We ended the second quarter with $528 million of cash and cash equivalents after using approximately $75 million to repurchase debt in the second quarter," said David Frear, SiriusXM's Executive Vice President and Chief Financial Officer.  "We continue to make steady progress toward reaching our leverage target. Our net debt to adjusted EBITDA declined to 3.7x at the end of the second quarter of 2011 from 5.2x at the end of the second quarter of 2010.  The company is examining ways to start efficiently returning capital to shareholders beginning in 2012," added Frear.
The discussion of adjusted EBITDA excludes the effects of stock-based compensation and certain purchase price accounting adjustments. A reconciliation of non-GAAP items to their nearest GAAP equivalent is contained in the financial supplements included with this release.
2011 GUIDANCE
"With the excellent subscriber performance recorded in the first half of 2011, we are now confident that we will exceed our previously announced 1.4 million net subscriber addition guidance for 2011.  Today we are raising our full-year guidance to a projected 1.6 million net subscriber additions," added Karmazin.  "After a strong first half, we now expect free cash flow in 2011 will approach $400 million, up from our prior guidance of approaching $350 million."
In 2011, the company continues to expect full-year revenue of approximately $3 billion. SiriusXM's adjusted EBITDA projection remains at approximately $715 million. Full year self-pay churn and conversion rates for 2011 should be broadly similar to those seen in 2010.
Position - Long Sirius Radio