It's that time of year for extensive spooky, creative and classic Halloween programming on Sirius XM. This year a limited-run pop up channel called Scream (Sirius Ch. 113, XM Ch. 227) will be devoted to all things Halloween, offering listeners of all ages the ultimate Halloween party soundtrack and a live Halloween Eve special hosted by Rob Zombie -- and Alfred Hitchcock Radio, a Halloween day marathon of vintage radio dramas.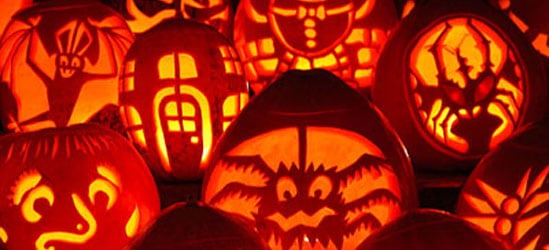 Whether you are looking to set the stage for your Halloween party or the local trick or treater's Sirius XM has you covered with creepy, fun, scary sounds, including creaking doors, wolves baying, footsteps, bubbling potions, breaking glass, the sounds of being chased through the woods, eerie screams, the echo of dripping water, and thunder from October 30 at 3am ET to November 1 at 3am ET.
Scream specials include...
Rob Zombie's Spookshow International: The master of horror gets behind the mic for three hours live on Halloween Eve to share treats from his personal Halloween archives -- including his favorite music, anecdotes and special effects -- with listeners across the country. Zombie will be joined in studio by his wife and leading Scream Queen, Sheri Moon Zombie, star of many of his films including Rob Zombie's Halloween and Halloween II. October 29, live from 6 - 9pm ET, replays October 29 at 9pm ET, October 30 at 12am ET.
Dead Air hosted by Mary O, SIRIUS XM's resident psychic intuitive: Mary O conducts her yearly personal seance live on the air with special guests -- including several members of her family -- offering the opportunity to establish a bridge and relationship with departed spirits. October 28 from 6:00 - 8:00pm ET.
Saw tribute special: Andrew Wilkow and Fangoria's Tony Timpone co-host this special, interviewing original and new cast members of the cult hit, including Saw3D cast members Cary Elwes ("Dr. Gordon") and Costas Mandylor ("Lieutenant Hoffman") and Betsy Russell ("Jill Tuck") from Saw III, Saw IV and Saw VI. Wilkow, a lifelong horror movie fan, and Timpone, who has chronicled the torture series in Fangoria magazine and on Fangoria.com, grill the stars on the longevity of the franchise, the storyline of the top-secret Saw3D and much more. October 28 at 8pm and 11pm ET and October 29 at 5pm ET.
For more information and other specialty show times check out sirius.com/halloween