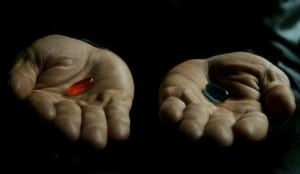 Sirius XM Radio is proposing a new shareholder rights plan that is, in theory, good news for shareholders.In a move that seemed to come out of left field, Sirius XM Radio is proposing a Board approved "poison pill" strategy that is designed to protect the company's loss carryovers to offset future gains. The strategy is not new to satellite radio. Both Sirius and XM used had such policies in the past. When Mel Karmazin arrived at Sirius, the Board removed the "poison pill".
Another strategy for a poison pill is to ward off hostile take over attempts. If the measure is approved, and it likely will be, certain mechanisms are triggered if any company or individual acquires more than 4.9% of the common stock. If that happens, each shareholder will receive the right to buy a 1/1,000,000th of a share of preferred stock for $2. These fractions of preferred shares carry the same voting power as 1 share of common stock. Thus, the company seeking a take over would be faced with massive dilution (a tough pill to swallow).
The timing of the announcement is interesting, as it could appear to be a defensive maneuver against something that may be in the wings. If that is the case, the potential suitor would have only until May 11th to make their move, because the rights fall to all shareholders as of the market close on that day.
This move does not indicate any immediate indication that there is a suitor. In addition to the tax protection, the move may also be made to protect a company that is undervalued (in the eyes of some, including management) and on the cusp of becoming a profitable concern.
Certainly, a close watch of the trading between now and the eleventh is merited by shareholders.
Position - Long Sirius XM