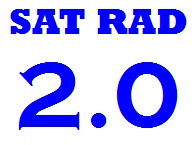 I can't say enough about what happened in Sirius XM's Q2 conference call today. I was very impressed with the numbers, the presentation, but most of all the vigor that seemed to return to satellite radio fans and investors alike with the speculation of Satellite Radio 2.0.
Years back, prior to the merger, conference calls always contained some speculation about new hardware as Sirius and XM always tried to upstage each other with a great new radio, the signing of new talent, or an announcement about an OEM deal. This type of news drove the stock, as well as the fans. It fueled discussions on websites and message boards, and in essence helped consumers and investors find something to be passionate about.
Ever since the merger, the passion had seemed to dissipate. Sure, there was stuff to discuss, but there seemed to be an absence of that passion we used to see in years gone by. Mel Karmazin's announcement of Satellite Radio 2.0 does not only deliver new hardware, but the promise of more content as well. Analysts, investors and consumers now have something to discuss and talk about that will evolve throughout the next year.
What we are now seeing is that satellite radio is coming into it's own on the financial end. The company and business model are maturing and people are expecting results rather than betting on potential. The metrics are now improved, and as a result, sometimes good news is accepted with a "ho-hum" attitude. What was needed was a bit of excitement and anticipation. Mel delivered just that with his teaser about Satellite Radio 2.0.
Satellite Radio 2.0 has people buzzing again. It has people eager to learn more, and it has people stepping up and becoming involved again. While the news on Free Cash Flow growth is great, sometimes people need something more imaginative to believe it will continue. Even though we know nothing about Satellite Radio 2.0, people can picture a new radio and imagine capabilities they want in a satellite radio.
I am very pleased with this development because it has brought back an excitement factor that is more than numbers, it is fun!
Position – Long Sirius XM