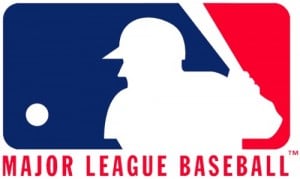 In a move that is perhaps the boldest statement yet that Sirius XM (NASDAQ:SIRI) is going to get serious about their Internet radio offerings, the company has announced a massive expansion of the number of channels offered on Sirius XM Internet Radio.  This good news may seem wonderful for baseball fans, but investors should appreciate it just as much.  Sirius XM is taking exclusive, or near exclusive content to their Internet Radio service making it perhaps even more robust that the satellite radio offerings.
I have long carried the mantra that Sirius XM needed to develop their Internet radio business into something compelling.  It has always been my opinion that the potential on the Internet side of their business did not have some of the restrictions that the satellite based side of Sirius XM has had.  If you think about it there is only a certain amount of content that can be delivered within the bandwidth of spectrum Sirius XM has, while the options on the I.P. side are without limits.
Today Sirius XM, the Official Internet Radio Partner of MLB.com,  announced that it will launch on a new expanded suite of 30 play-by-play channels dedicated to streaming the official radio broadcasts of every MLB team on the Sirius XM Internet Radio App and online.
This is perhaps the fastest I have seen this company move relative to a major piece of content.  On Opening Day 2012, Sirius XM began streaming live radio broadcasts of every MLB game on smartphones, mobile devices and online for Sirius XM subscribers.  Fans nationwide are able to tune in to catch all of the action of their favorite team.  This suite of dedicated channels takes some of the frustration out of trying to find the correct channel for your game and is a welcomed addition to Sirius XM Internet Radio.  Hopefully the company can do similar things with the NFL, NBA, NHL, Soccer, and college sports.
The 30 new channels, each of which will be branded with the respective MLB team logo, will showcase that team's radio announcers throughout the season, enhancing the number of play-by-play broadcasts Sirius XM can deliver to subscribers.  For the first time, Sirius XM subscribers on the SiriusXM Internet Radio App and online will have access to both the home and visiting team broadcasts for every MLB game, allowing them to hear their favorite team's announcers all season long.
"Baseball fans have a special connection with their team's radio voices," said Steve Cohen, SiriusXM's SVP of Sports Programming.  "Whether it's Yankees vs. Red Sox, Cardinals vs. Cubs, Giants vs. Dodgers, or any other game, fans want to hear their team's radio call when they tune in.  Our new channels on the Sirius XM App and online create an enhanced listening experience for our subscribers, giving them access to any MLB team's radio broadcast, whether they are playing at home or on the road, on the same dedicated channel all season long.  And they get it all in digital quality audio."
This is one of those days when consumers and investors in satellite radio can cheer and know that this company is indeed doing something special.