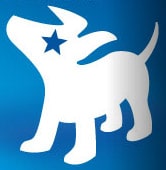 Sirius XM Radio announced today that they have obtained notice from NASDAQ that they are in compliance with all NASDAQ listing standards, including the minimum bid price requirement. Accordingly, the hearing, formerly scheduled for April 29, 2010, before a NASDAQ Listing Qualifications Panel to review the Company's compliance with the minimum bid price rule has been canceled.
In addition, NASDAQ has advised SIRIUS XM that it will remain listed on The NASDAQ Global Select Market.
SIRIUS XM also confirmed that, given the NASDAQ compliance determination, its board of directors will not need to consider a reverse stock split.
The confirmation was the final step in the news process regarding compliance.
Position - Long Sirius XM Radio