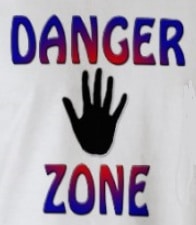 A few weeks ago, with SIRI trading at $1.42, I wrote about a potential move to $1.57. I followed that with a new alert stating that the equity could take another run up to the mid $1.70's. Both projections came to fruition, albeit a bit faster than I anticipated. My most recent take on SIRI was that auto numbers, news on Satellite Radio 2.0 from the Consumer Electronics Show (CES), and a subscriber number announcement confirming guidance should be enough to help Sirius XM hold the line and build all important support in the $1.60's.
Only one out of the three pieces of news was released. Auto numbers for December were fantastic, and demonstrate that the auto sector could be on track for a positive 2011. The missing news is on the subscriber numbers and anything exciting about satellite radio from CES. Absent these nuggets of information the equity has started drifting downward. While it still remains in the $1.60's, a dip down to $1.50 or so is quite possible and should be anticipated. This is especially true when you look at the options market and the number of $1.50 leap contracts in the hands of investors. As SIRI investors know, the options market expiration is only about 10 trading days away, and that market can impact this equity.
The technical indicators I watch were once quite bullish. Now I would say that they are weakening quickly as the stock price tumbles below the moving averages on moderate volume and as long as investors are ready, it should not be a big deal. Support at $1.50 is key. If Sirius XM can hold that line they can build a solid foundation there and let positive financial metrics tell the story in February we could see a decent run. If the company does deal out a little news on subscribers it could help build support in the $1.50's.
Personally I see the equity drifting down a bit from current levels. Not the news readers want to hear, but it is how things look to me at the moment. It is always better to be prepared than to be surprised. Sirius XM has a lot of passionate people that see a lot of positives in SIRI. The trick is setting aside that emotion to grasp the sentiment of the market as a whole. SIRI will have its day, but it will take time.
Position - Long Sirius XM Radio