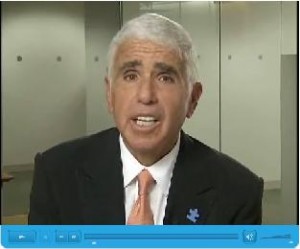 Sirius XM Satellite Radio (NASDAQ:SIRI) announced their Q1 numbers today and like anticipated the numbers demonstrate a stable business model. Here at SiriusBuzz we sometimes catch flack from investors for being too conservative, but as it turns out, we are pretty much in line with what is happening with the company. There is a time and place for excitement in this equity, but it is not "All The Time" and with "Every Metric". Over-excitement sets up investors for disappointment even in quarters, such as this one, where the company is marching along well. Investors need accuracy, not cheer leading. Here at SiriusBuzz we strive to deliver an accurate, concise, and informed opinion on Sirius XM.
The company reported:
Subscribers Reach New High of 20.6 Million; 373,000 Net Subscriber Additions in First Quarter
Revenue of $724 Million, Up 9% Over First Quarter 2010
Record Adjusted EBITDA of $181 Million, Up 15% Over First Quarter 2010
Free Cash Flow Improves $110 Million Year-Over-Year
These numbers were pretty much in line with SiriusBuzz estimates across the board.

"SiriusXM's first quarter results have put us on track to attain our full year goals for subscriber, revenue, and adjusted EBITDA growth. Significantly, we are now in a position to raise our free cash flow estimate for the year," said Mel Karmazin, Chief Executive Officer, SiriusXM. "Consumers are buying cars again and demand for our product is strong. Were it not for the OEM supply chain uncertainty resulting from the tragedy in Japan, we would be in a position to raise our subscriber guidance today."
Other highlights from the quarter include:
Subscriber growth accelerates. Strong auto sales drove net subscriber additions in the first quarter of 2011 to 373,064, up 118% from 171,441 in the first quarter of 2010.
Ending subscribers as of March 31, 2011 were 20,564,028, up 9% from the 18,944,199 subscribers reported as of March 31, 2010.
SAC improves. Subscriber acquisition cost (SAC) per gross subscriber addition was $57 in the first quarter of 2011, a 3% improvement from the $59 reported in the first quarter of 2010.
Churn stable. Average self-pay monthly customer churn was 2.0% in the first quarter 2011, in-line with the first quarter 2010 monthly average of 2.0%.
"We operate in a highly competitive audio entertainment marketplace, where there are more choices than ever before, yet consumers continue to choose SiriusXM. We continue to invest in content, expand distribution and improve our technology to deliver the most compelling value proposition possible to consumers across the country," Karmazin added.
Free cash flow in the first quarter of 2011 was ($17) million, a $110 million improvement from the ($127) million recorded in the first quarter 2010. These improvements were driven by declines in satellite capital expenditures and improved adjusted EBITDA. Net income in the first quarters of 2011 and 2010 was $78 million and $42 million, respectively, or $0.01 per diluted share in each period.
"We ended the first quarter with $434 million of cash and cash equivalents after deploying approximately $135 million to repurchase debt. In April, we repurchased approximately $74 million of our 3.25% Convertible Notes due 2011 via a cash tender offer," said David Frear, SiriusXM's Executive Vice President and Chief Financial Officer. "We continue to make progress toward reaching our leverage target. Our net debt to adjusted EBITDA declined to 4.1x at the end of the first quarter of 2011 from 6.6x at the end of the first quarter of 2010."
2011 GUIDANCE
In 2011, the company continues to expect full-year revenue of approximately $3 billion. Their adjusted EBITDA projection remains at approximately $715 million. Full year self-pay churn and conversion rates for 2011 should be broadly similar to those seen in 2010, and they continue to expect to grow our net new subscribers by 1.4 million in 2011. Free cash flow in 2011 should approach $350 million as compared to previous guidance for free cash flow approaching $300 million.
All in all it was a good quarter for Sirius XM.
Position - Long Sirius XM Radio