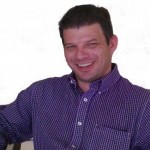 The Consumer electronics show is around the corner, as are announcements regarding Satellite Radio 2.0, December auto sales, and perhaps even a subscriber announcement tallying up the totals for 2010. The real news however is an additional revenue story that is unfolding and almost unnoticed by many.
Sirius XM Radio recently negotiated successful deals with the National Football League, Howard Stern, and now Manchester United. One key aspect of each of these deals is that they all included rights for Sirius XM to broadcast the content over mobile apps. While on its face it may not seem like a big deal, in reality it is huge. Mobile apps are becoming, more and more, a mainstream method for people to get their audio entertainment.
Take a typical resident of New York City. The average person does not even bother with a car, instead relying on public transportation. Sirius XM has portable devices, but realistically people do not want to carry around an iPod, a cell phone and a portable satellite radio receiver. Most would rather get everything into one device if possible, which is what makes iPhones, Droids, and Blackberry's so popular.
Internet streaming comes as a premium service with Sirius XM. This means, if you want the ability to stream Sirius XM content over the web you must pay a $2.99 premium over the base rates. Up until now, some people may not have had a reason to pay the extra fee.
The addition of Stern, the NFL, and Manchester United to the app roster gives the service more consumer value, and thus, by extension, will mean new revenue dollars for Sirius XM. People love this type of content and Sirius XM can deliver it via satellite or the Internet, and advantage that we should always remember.
While $3.00 per month may seem slim, consider if 3 million additional people decided to opt in. That would represent $9 million per month in additional revenue. Still not impressed? Do the math and you will see that a simple $3.00 per month fee can easily become over $100 million per year!
The beauty is that Sirius XM does not need a price review from the FCC to do this. Internet streaming was separated out during the merger process, and thus this added revenue stream avoids the government scrutiny that the base charges are going through now.
Should the company be allowed to increase base prices in 2011, the revenue could jump higher yet again. This added revenue should pan out over the next two quarters. Look for ARPU (average revenue per user) to take a nice jump when Sirius XM announces their financial data in February. The company is already promoting the availability of Howard Stern's app availability on the main website.
Combine growing car sales with better structured content deals and it is little wonder that we have been seeing the types of upward equity moves that make investors sleep well at night. All Sirius XM needs to do is remain focused, demonstrate effective cost control, and 2011 should be a great foundation for satellite radio going forward.
Position - Long Sirius XM Radio