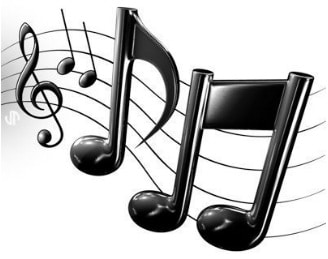 Sirius XM Radio already has the widest range of content available on the airwaves, and the company is not resting on their laurels. Over the past two weeks Sirius XM has announced several new additions to their line-up. The new limited run channels and shows demonstrate that Sirius XM is remaining active in keeping the channel line-up fresh.
On October 14th Sirius XM announced an all new Elton! channel. This limited-run music channel coincided with Elton John and Leon Russell's "The Union" release --"Elton!" and included exclusive interviews with Elton John and Leon Russell conducted by director Cameron Crowe --Listeners were treated to seven days of music spanning Elton John's career. In addition the channel featured guest DJ appearances by Robert Downey Jr. and Andy Roddick.
One week later, on October 21st, Sirius XM announced an all new Pearl Jam channel. The channel, titled, Pearl Jam Radio went live with a special airing of the band's 10th anniversary concert recorded in Las Vegas on October 22, 2000. The concert was heard in its entirety on Friday, October 22nd. The launch day of Pearl Jam Radio on SIRIUS XM featured rarely heard highlights from the band's very first concert performance on October 22, 1990 at Off Ramp Cafe in Seattle, Washington.
In addition to the launch day specials, Pearl Jam Radio will feature archival concerts from throughout the band's celebrated 20-year career, rarities, unreleased material from the band's personal music library and music from the band's side projects, including solo and pre-Pearl Jam music. Pearl Jam fans can catch it all on Sirius 17 and XM 39.
As if that weren't enough, the company announced yet another special content offering dedicated to Rolling Stone Kieth Richards. Launched on October 25th on Little Stevens Underground Garage, the week will be dedicated to music and interviews. "Keith Richards Week" also aired an in depth four-part, intimate and in-depth conversation between Richards and E Street Band member and producer of SIRIUS XM's Underground Garage channel, "Little Steven" Van Zandt.
If Elton, Pearl Jam and Kieth Richards are not your thing perhaps the special "Women's Conference Radio" or new BeBe Winans show filled your audio entertainment needs. The Women's Conference aired October 25th through 27th, and BeBe Winans show will airSundays at 2:00 PM EST on Sirius 68 and XM 33.
Still want more? Sirius XM announced Niel Diamond Radio on October 26th. The limited-run channel will launch on Thursday, October 28 at 12:00 pm ET and will run until Wednesday, November 3 at 12:00 pm ET on SIRIUS channel 3 and XM channel 23. "Neil Diamond Radio," a seven-day long, commercial-free music channel featuring music, interviews and specials celebrating the release of Neil Diamond's new album, Dreams.
All in all Sirius XM is keeping very fresh with content offerings and seems to be the new favorite place for artists to launch albums or projects. With a national audience it is little surprise that bands and singers are attracted to what Sirius XM can deliver.
Position - Long Sirius XM Radio