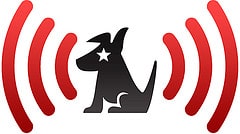 It would appear that one of the first casualties of the Sirius XM merger is AMTC, Applied Media Technologies Corporation. Great expectations had been placed on AMTC as the company enjoyed an exclusive relationship with Sirius as a stand alone company for many years, in the hopes of producing a high number of Sirius Music For Business subscriptions and helping Sirius to become a stronger competitor to Muzak.
A check of Sirius XM's marketing partners no longer lists AMTC as a Sirius partner and AMTC's website has also removed all of its Sirius links. A phone call to AMTC confirms that AMTC is no longer selling Sirius XM for business.
Recently, I had noticed that Sirius XM had added several other companies to their branding efforts including Dynamic Media, Info-Hold, and Turnkey Media Solutions. These three companies all offer both Sirius and XM business subscriptions, which differs from the Sirius only offering of AMTC. The XM music for business web page does not list any specific marketing partners.
The original numbers of the AMTC deal are buried in overall marketing costs on the company's financials, so it is yet unknown as to how much this will save the company in terms of dollars. Although negotiations may be continuing between the two companies, it looks as though the line item cost reductions analysts have been expecting, have in fact begun.
Position: Long SIRI