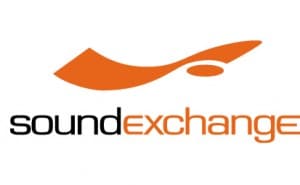 The music royalty issue has once again raised its head, and this time Sirius XM is the target.  Over the past year Sirius XM has been trying to work directly with the record labels to structure a better royalty package and gain some additional listening capabilities that would help the company with some of their Satellite Radio 2.0 features that they hope to include in products like the Lynx.  Today Bill reported that their seems to be a coordinated effort opposing Sirius XM's attempt to circumvent SoundExchange and deal directly with the labels. In what appears to be a coordinated response to Sirius XM's attempt to bypass SoundExchange and license music directly from labels, several artist groups are sending out notifications to their members.
The Recording Academy and the American Federation of Television and Radio Artist/the American Federation of Musicians of the United States and Canada are speaking out against this move by Sirius XM and calling it a blatant attempt by the satellite radio service to avoid paying royalties.
The notice states:
"In a move that is blatantly anti-artist and anti-musician, SiriusXM is seeking to sign up independent labels to a "direct license" deal that reduces the money it pays for music and gives your share to the record label, instead of directly to you - the performer, according to the member alert from the latter two organizations."
The alert tells artists that if labels license music directly to Sirius XM, it would cut out the direct payments artist now receive from SoundExchange.  Further the alert warns artists that a deal between the labels and Sirius XM would also devalue music.  It appears that the goal is to get labels to continue  to use SoundExchange for royalty purposes.   The warning states that, " 'SoundExchange'  offers artists transparency, efficiency, accountability - and most important, direct, non-recoupable payment to artists of their fair share of royalties for SiriusXM's use of your music."
According to the Recording Academy direct licensing by labels to Sirius XM would result in "substantially reduced payments to artists and producers, a lowering of the value of performance royalties, and unnecessary conflict between artists and their labels."  To a certain extent this logic can not be debated as Sirius XM themselves have stated that this would give them a better royalty rate.
Neil Portnow, Recording Academy President/CEO  also said, "Artists should be concerned about direct licensing; 100% of the royalties would be paid to the record label which in turn may pay artists at a lower rate, subject to recoupment.  And labels should be concerned as well; the lower rate being offered could have the effect of lowering the value of performance royalties to all parties."
Royalties will be a centerpiece issue throughout the audio entertainment landscape for quite a while.  As yet a happy medium has not been found, but one thing is certain.  Everyone wants their pound of flesh.
via [Billboard]
Position - Long Sirius XM Satellite Radio