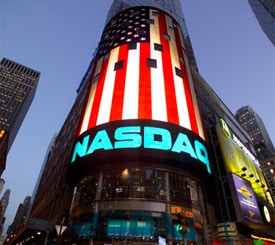 Sirius XM Radio has succeeded in their run to regain NASDAQ compliance organically. The equity completed 10 consecutive days of closing with a bid price of $1.00 or higher. As yet the company, nor NASDAQ, has made any official announcement, but with a closing bid price of $1.14 today, it is safe to say that Sirius XM's delisting worries are now a thing of the past. This can also put to rest a possible forced reverse split.
As most are aware, the annual meeting is fast approaching, and one item on the proxy is a reverse split authorization. The company could forgo that vote if they decide, or may simply keep it on the proxy as a back up in the event it would be needed. Likely, the company will issue a press release that will detail their compliance and intentions going forward.
For investors this news is a welcomed relief as a huge cloud that has been casting a shadow on sirius XM has now been lifted. Compliance, decent auto sales and the reporting of a good first quarter could serve to build a solid base for the company which could translate into a bolstered stock price.
One item of note today was the trading pattern in the afternoon. Sirius XM traded in a narrow range at just above the $1.14 support level. Volume was moderately high, but below the average for the equity. This could indicate that there is still quite a few traders on the sidelines despite the fact that Sirius XM is oft among the most actively traded equities on the exchange.
What investors should be looking for now is an announcement about compliance, as well as an announcement regarding the scheduled date and time for the Sirius XM Q1 conference call. Investors will also want to watch the news wires regarding April Auto sales, as this sector is the largest contributor to Sirius XM's subscriber base.
Fans of the company now have a reason to cheer, but in your celebration, never forget to keep your eye on the ball. This is a wonderful moment deserving of recognition, but there is still a long way to go.
Position - Long Sirius XM Radio