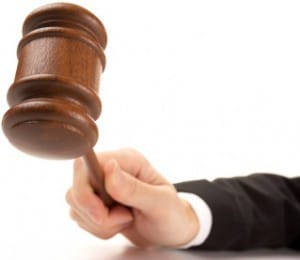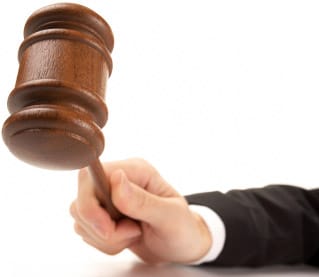 As we reported here last week the Blessing vs. Sirius XM class action suit had the Proposed Settlement receive preliminary approval.  It is this suit which has had Sirius XM to agree to freeze prices until at least January of 2012.  As part of the proposed settlement a website, satelliteradiosuit.com, has been launched.  The site gives members of the class information about what the suit is and what actions a member of the class can take.
I received e-mail notification of the settlement and website last evening.  Most subscribers will receive similar notifications over the coming days.   The email reads:
If You Subscribed to Sirius, XM, or Sirius XM Radio
You Could Get Benefits From a Class Action Settlement

Para una notificación en Español, llamar 1-800-760-6247 o visitar www.SatelliteRadioSuit.com

Read this message carefully. Records show you subscribed to Sirius XM Radio. We are sending this e-mail to tell you about the proposed Settlement of a class action that may affect your legal rights. Go to www.SatelliteRadioSuit.com for a detailed notice about the proposed Settlement. There is a class action lawsuit against Sirius XM concerning the July 28, 2008 merger that created Sirius XM. The lawsuit claims this merger violated federal antitrust laws and that Sirius XM raised its prices as a result of the merger. Sirius XM denies it did anything wrong.

Who's Included? You are included in the Class if you were a Sirius, XM, or Sirius XM subscriber anytime from July 29, 2008 to July 5, 2011 and you paid: (1) the U.S. Music Royalty Fee; or (2) a monthly multi-radio charge of $8.99; or (3) a $2.99 monthly Internet access charge if you previously did not pay to access Sirius XM's content over the Internet.

What Does the Settlement Provide? Under this proposed Settlement, Sirius XM has agreed it will not raise the price of its base subscription plan and certain other prices through the end of 2011. Additionally, subscribers with long term plans (excluding lifetime subscriptions) will be permitted to restart their plan at current rates before December 31, 2011. After approval of the Settlement, former subscribers will also be permitted to either (a) reconnect their satellite radio without paying a reactivation fee and receive one month of service at no cost; or (b) receive one month of Sirius XM Internet streaming service at no cost. The estimated value of the Settlement is $180 million. The Settlement does not provide for cash payments to the Class.

How to Get Benefits? Current subscribers scheduled to renew before December 31, 2011 do not need to do anything. Current subscribers who are scheduled to renew after December 31, 2011 and who want to restart their long term plan at current rates as well as former subscribers who want to reconnect service or receive streaming service should go to www.siriusxm.com/blessingclassaction.

What Are Your Options? If you do not want to be legally bound by the Settlement, you must exclude yourself from it. The deadline to exclude yourself is July 5, 2011. If you do not exclude yourself, you will release all claims against Sirius XM concerning any conduct arising out of, based on, or relating to the merger that created Sirius XM. If you stay in the Settlement Class, you may object to it by July 11, 2011. The detailed notice, available at the website or by calling the toll-free number, tells you how to exclude yourself or object. The Court will hold a hearing on August 8, 2011, to consider whether to approve the Settlement and a request by Class Counsel for attorneys' fees and costs up to $13 million, plus interest. You may appear at the hearing, but you don't have to. You may also hire your own attorney, at your own expense, to appear or speak for you at the hearing, but you don't have to.

Do not call or write to Judge Baer for information.

For more information about the Settlement: www.SatelliteRadioSuit.com1-800-760-6247
As you can see by reading the email and looking at the website, little time is being wasted in getting the Blessing suit closed.
Position – Long Sirius XM Radio