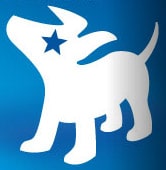 The options market is something most investors have heard of, but relatively few have ever used. Options are simply another form of investing where people can contract for a possible purchase or sale of an equity for a fee. The familiarity of the options market for many investors is simply the third Friday of every month when options contracts expire. Often, much to the chagrin of investors, the equity will gravitate to a certain option price point as the contracts expire.
Whether or not you participate in the options market, it is a good idea to keep track of it. In simple terms, a call options is contracting the right to buy stock, and a put option is contracting the right to sell. Schaeffer's Investment Research published a note today that highlighted Sirius XM Radio as one of the equities with heavy call option activity. Because call options are contracts to buy an equity at a future date, heavy call option activity is seen as bullish. In essence, there are a lot of people betting that the stock price will be going up in the future. There are options strategies that get more complex, such as hedging your position, but the simple indication here is that the options activity may show the sentiment to the upside outweighs the downside. Of particular interest is that ISE CALL volume yesterday had an open interest of 1403, while the ISE PUT open interest yesterday was 1.
Readers can learn more about Sirius XM and other equities in the report by visiting the Schaeffer's website
Position - Long Sirius XM Radio.