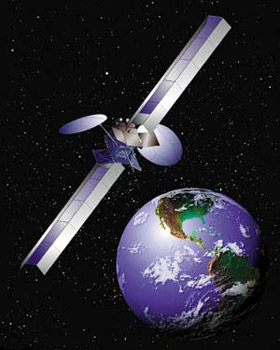 After a long wait that seemed like ages, Sirius XM Radio (NASDAQ:SIRI)  announced the beginning stages of satellite Radio 2.0.  Today's announcement  rolls out an expanded channel lineup of new and exclusive commercial-free music, sports news, as well as comedy. The expansion also features the debut of SiriusXM Latino, a suite of new Latin channels offering a deep variety of commercial-free music, plus programming from leading providers of Spanish-language sports, news, talk and entertainment.
The launch of new programming is the first phase of Sirius XM 2.0, a major upgrade and evolution of Sirius XM's satellite and Internet delivered service that the company promises will ultimately span hardware, software, audio, and data services.   The secret to all of the additional programming is derived from highly efficient modulation and compression techniques that effectively delivers 25% more bandwidth capacity.   Sirius XM says that the expansion of their audio and data services will not impact the broadcast quality of existing channels.
Subscribers can access these new channels through SiriusXM Internet Radio and through the SiriusXM Internet Radio App for smartphones and mobile devices.  The new channels are also available by satellite through the new SiriusXM Edge, the first satellite radio able to receive the expanded programming lineup. The Edge is one of three new radios that the company anticipates launching that will be capable of receiving the new programming.  Existing radios will not offer the service.  Additional programming and expanded listener capabilities will be announced in coming months as SiriusXM builds on the promise of its new 2.0 technology.
"SiriusXM 2.0 is an exciting new chapter for our company and subscribers, and today is the first important upgrade: going live with new programming that reinforces our commitment to offer the best in audio entertainment," said Mel Karmazin, Chief Executive Officer of SiriusXM. "The new suite of channels, including the most comprehensive Latin programming lineup available in radio today, makes our combined offering of English and Spanish audio entertainment second to none. We eventually expect the exciting new features and capabilities being added to our service to offer the opportunity for lower subscriber churn and higher sales of internet radio packages. We also look forward to extending 2.0 content and features soon to our OEM car partners, bringing them and their customers the next generation of satellite radio technology."
An easy way subscribers can get all Sirius XM programming is through the All Access Annual subscription plan: it offers all satellite radio programming, including premium channels, access to all online channels, and the ability to listen to all programming available through smartphones and mobile devices, for $199 a year.  This will make the effective price about $16.50 per month, much less expensive than buying each component (base, Internet, and Premium) separately.
"The expansion of our commercial-free music offerings, the launch of SiriusXM Latino, the  near-doubling of our comedy channels, and additions to our live sports talk, deepens the channel offerings available to SiriusXM subscribers and adds to our unparalleled audio entertainment lineup," said Scott Greenstein, President and Chief Content Officer, SiriusXM.
The expanded programming offering from SiriusXM includes:
Rock and Roll Hall of Fame Radio, channel 310: SiriusXM and the Rock and Roll Hall of Fame will commemorate the artists who've been inducted into The Rock and Roll Hall of Fame and Museum. The channel will feature highlights from Induction Ceremonies from the past, the Rock Hall's famous 25th anniversary celebration from Madison Square Garden, and stories from the Museum. The channel will also contain music and stories from Rock Hall inductees The Beatles, Buddy Holly, The Temptations, The Doors, Pink Floyd, U2, Tom Petty, and more.
SiriusXM Comes Alive!, channel 316: Hear the ultimate library of live classic rock recordings seamlessly hand crafted, song by song. Even if you weren't there, you can experience these magical moments 24/7 on one channel. Get your lighters out and get ready to rock as SiriusXM Comes Alive!
RockBar, channel 313: Step into your favorite rocking bar for non-stop sing-a-long anthems from artists like AC/DC, Lynyrd Skynyrd, Van Halen, Nickelback, The Ramones, Aerosmith, Motley Crue, Led Zeppelin, and more.
Classic College Radio, channel 319: The roots of Indie Rock started on college campuses across North America. SiriusXM brings the spirit and the passion of those early days of indie rock to this channel with the music of Sonic Youth, The Replacements, The Pixies, R.E.M., Bjork, Guided by Voices, among others.
Red White & Booze, channel 350: The music of Country-themed bars and honky tonks across America, featuring a mix of country and rock songs from artists like Toby Keith, Kenny Chesney, Zac Brown Band, Jason Aldean, Kid Rock, Lynyrd Skynyrd, and more.
Party Mega Mix, channel 300: The party never ends with SiriusXM's Party Mega Mix. An upbeat party soundtrack from artists like The Black Eyed Peas, B-52's, Katy Perry, Run DMC, Usher, and more.
Krishna Das Yoga Radio, channel 360: Coming soon. Created in partnership with yoga musician Krishna Das, who the New York Times called the "Chant Master of American Yoga," the channel features music from Krishna Das and many different artists from the world of yoga and meditation. Listeners will be transported to a deeper place where they can quiet the mind and open the heart.
A near-doubling of SiriusXM's exclusive, edgy and ground-breaking comedy suite; our existing Raw Dog (Comedy Uncensored), The Foxxhole (produced by Jamie Foxx), Blue Collar Comedy and family-friendly Laugh USA channels are joined by:
Carlin's Corner, channel 400: Produced with George Carlin's daughter, Kelly Carlin, and his best friend and business partner, Jerry Hamza, SiriusXM honors the man who made the "seven deadly words" famous with his own channel, featuring the albums, concerts and private archives of the one and only George Carlin.
UCB Radio, channel 406:  Produced with the irreverent and already legendary Upright Citizens Brigade, SiriusXM gives a voice to the underground sketch, improv and stand-up comedy that is breaking new styles of comedy and launching new star comedians.
Dirty Dog, channel 403:  Pushing the boundaries of rude and raucous comedy farther than ever before, including favorite comics at their edgiest, such as Sam Kinison, Jim Norton, Doug Stanhope, Artie Lange, Lisa Lampanelli, Sarah Silverman and more.
Adding to SiriusXM's already unique and dominant lineup of sports talk and live play-by-play for NFL, MLB, NHL, PGA TOUR, NASCAR, and college sports, the expanded programming lineup now includes:
ESPN SportsCenter, channel 370: The only radio channel offering 24-hour access to the best in sports news and highlights shows, including SportsCenter, ESPNews and more.
The SiriusXM Latino channel lineup will now feature exclusive commercial-free music channels covering a wide variety of music genres, including:
Caliente, channel 150: A red-hot mix of the biggest hits of tropical, salsa, merengue and Reggaeton, playing, among others, Marc Anthony, Juanes, Juan Luis Guerra, Aventura, Shakira, Gilberto Santa Rosa, Daddy Yankee, Paulina Rubio, Victor Manuelle, and Luis Miguel.
Viva, channel 500: The brightest Latin stars in contemporary pop, alternative and ballads, playing Enrique Iglesias, Shakira, Mana, Camila, Juanes, Luis Fonsi, Julieta Venegas, Belanova, La Quinta Estacion and more.
La Mezcla, channel 503: Top hits in Spanish and English, playing Lady Gaga, Paulina Rubio, Ke$ha, Shakira, Britney Spears, Pitbull, Katy Perry, Enrique Iglesias, Ricky Martin, and more.
Flow Nacion, channel 506: The hottest sounds in Latin hip-hop and Reggaeton, featuring Pitbull, Wisin & Yandel, Lil Rob, Daddy Yankee, Baby Bash, Nina Sky, Don Omar, and Kat Deluna.
Aguila, channel 510: The sound of Norteno bands, Ranchera, Duranguense and the sounds of traditional Mexican music, including among others Larry Hernandez, Ana Gabriel, Los Tigres Del Norte, La Adictiva Banda San Jose, El Trono de Mexico, Banda Machos, Vicente Fernandez, and Jenni Rivera.
Latidos, channel 520: Romantic Latin love songs from the '90s to today, with such artists as Alejandro Sanz, Chayanne, Camila, Gloria Estefan, Cristan Castro, Luis Miguel, Franco de Vita, and Laura Pausini.
Caricia, channel 523: The classics from unforgettable artists in Spanish and English, showcasing Miguel Bose, Juan Gabriel, Bee Gees, Roberto Carlos, Camilo Sesto, Journey, Julio Iglesias, and Pimpinela.
Luna, channel 530: Latin percussion and Afro-Cuban rhythms blended with Jazz for a fun-filled musical journey, with selections from Tito Puente, Eddie Palmieri, Cal Tjader, Paquito D'Rivera, Chucho Valdes, Dizzy Gillespie, Mongo Santamaria, and more.
Rumbon, channel 533: Classic salsa from the legendary artists and bands from yesterday, playing, among others, Fania All Stars, Celia Cruz, Hector Lavoe, Willie Colon, Ruben Blades, Cheo Feliciano, Johnny Pacheco, and Roberto Roena.
La Kueva, channel 540: Latin rock classics and today's upcoming artists, including  Mana, Fabulosos Cadillacs, Soda Estereo, Molotov, Juanes, Puya, Rata Blanca, and more.
"With SiriusXM Latino, we look forward to attracting subscribers from the U.S.'s fastest growing population segment, offering the widest variety of Latin programming on broadcast radio today to the bilingual and bicultural audience everywhere in the country," said Mauro Panzera, Vice President, Hispanic Marketing. "Our new Latin lineup includes programming from top broadcasters and commercial-free music, including various music genres finally available nationwide, all as part of the SiriusXM subscription."
The expanded Latin channel lineup also adds RadioFormula Mexico, channel 560, 24/7 news and talk from the leading radio broadcaster from Mexico.  It joins on the SiriusXM lineup CNN's 24-hour Spanish-language news network, CNN en Espanol on channel 148.
Subscribers will also get sexy, smart, refined and exclusive adult programming showcasing Latin talent on Playboy Radio en Espanol, channel 569.
Iconic talk show host Cristina Saralegui's Cristina Radio will feature lifestyle, health and family programming for Latinas, produced by National Latino Broadcasting and launching in the coming months.
For more information on the new channel lineup in English and Spanish, please visit siriusxm.com/newchannels and siriusxm.com/latino.
Position - Long Sirius XM Radio