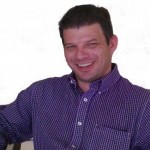 The annual shareholders meeting of Sirius XM (NASDAQ:SIRI) will be held at 9:00 AM tomorrow, May 25, 2011 in New York City at The Auditorium at The Equitable Center, 787 Seventh Avenue, New York, NY. While the annual meeting may not seem like the most exciting thing for investors to look at, this year may be slightly different, and SiriusBuzz will be there live to take in and cover the event.
Sirius XM typically offers up a Power-Point presentation at these meeting to discuss operating results as well as the future path of the company. This year several subject will be covered, including some highlights for Sirius XM during 2010:
Subscribers grew to a record number, with more than 20 million at the end of 2010.
Free cash flow reached new heights of $210 million.
Revenue hit $2.82 billion, up 14% over 2009.
Adjusted EBITDA was $626 million, up 35% over 2009.
The company does have some business to attend to, such as electing the eight directors, the ratification of the appointment of KPMG LLP as their independent registered public accountants for 2011, approval, in a non-binding, advisory vote, the compensation paid to the named executive officers, and to determine, in a non-binding, advisory vote, whether a stockholder vote to approve the compensation paid to the named executive officers should occur every one, two or three years.
That is the boilerplate type business conducted. However, this will also be an opportunity for Sirius XM to discuss upcoming products like Satellite Radio 2.0, and perhaps even shed some light on the subject of a potential price increase. SiriusBuzz will be at the event live to take in the information first hand, and perhaps even get a few comments from the management at Sirius XM. In past years the question and answer session has not always made it to the webcast. By reporting on the event live SiriusBuzz can offer insight not available anywhere else.
If you are planning on attending the meeting, we just may bump into each other.
Position - Long Sirius XM Radio