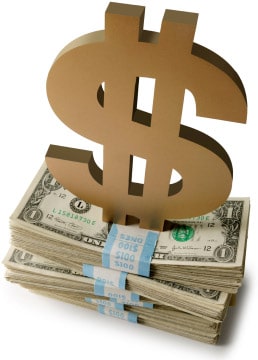 Here we go again, it has only been a few months since the March 11th rate hikes that drove subscribers into a frenzy and already Sirius XM is announcing another rate increase for their subscribers. This time around Sirius XM is laying blame to the ever increasing Music Royalty Fee.
In a recently created memo posted on the XM website the company notes that, effective July 29, 2009, a U.S. Music Royalty Fee will be added to subscriber invoices. The fee is slated at $1.98 a month on their base subscriptions ($12.95) and $.97 for base plans that are eligible for a second radio discount.
Sirius XM is quick to point out that "Unlike terrestrial radio, both Sirius and XM are required to pay copyright music royalties to recording artists, musicians and recording companies who hold copyrights in sound recordings." Sounds like the guys at Sirius XM are more then a little bitter about their current situation and for good reason. The bottom line is that both Terrestrial and Satellite Radio generate revenue by playing the works of others and the method in which they generate that revenue (whether ad supported or subscription based) should not matter.
For those of you legal buffs who might be concerned with the legality of this fee increase being consistent with Sirius XM's merger commitment not to raise prices for three years, Sirius XM has this to say "This fee is consistent with our commitment not to raise the base price of specific service plans for three years after the merger. The FCC decision approving the merger between SIRIUS and XM permits the companies beginning July 29, 2009 to pass through to subscribers any increases in music royalties since March 20, 2007, the day the companies first asked the FCC to approve the merger."
You can find further details on the U.S. Music Royalty Fee increase on the XM website.