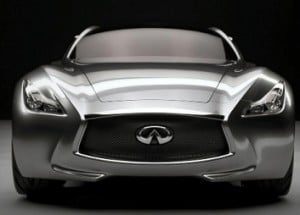 Sirius XM Satellite Radio announced today a new deal with Nissan which offers a free three month trial to all certified pre-owned Nissan and Infiniti products equipped with satellite radio. The company now has certified pre-owned deals with the biggest sales producers in the automotive world. This bodes well for Sirius XM, as it gives in-dash satellite radios a second chance at producing revenue for Sirius XM, and also allows a new set of consumers to get exposed to the concept of satellite radio and the wealth of content Sirius XM delivers.
One big misconception about the Certified Pre-Owned (CPO) market is exactly how much it will contribute to the subscriber pool. Throughout 2010, when several CPO deals were announced there were some that thought the impact would be immediate. This is not the case at all. There are a few factors at play that investors should be aware of:
1. These deals take some time to ramp up. The fact that a deal was struck is great, but nothing in the OEM world happens overnight.
2. The penetration rate of satellite radio in CPO cars. While the penetration rate in new cars is between 60% and 65%, our experience in surveying the CPO market shows penetration rates of 30% to 35%. Many CPO's, while equipped with satellite radios, are sold without the dealer or consumer even knowing about the existence of promotions that would enable a free trial.
3. This last point is perhaps the most important. CPO cars are not "born". Not every used car becomes a CPO. Dealers must pay the manufacturer to make a car a CPO. This adds to the cost of the car for the dealership. These costs need to be passed on to the consumer. Most CPO cars become that way as a part of the negotiation process with the consumer. By example, if you are looking at a used Infiniti for $20,000, you may opt to pay $21,500 in order to get the extended warranty provided with CPO status. CPO status is often part of the negotiation process. At that point the salesman is not worrying about offering up three free months of Sirius XM. He is worried about sealing a deal, be it a CPO or not.
Last year I stated several times that 2011 would be the beginnings of the CPO market producing meaningful numbers of subscriptions for Sirius XM. I still believe that to be the case, but it is going to be a slower process than most think. The CPO market is simply not as big as the new or used car market. Don't get me wrong, these deals are valuable and will contribute to the subscriber numbers, it is just more modest than most think. The next move for Sirius XM may be a campaign involving a free trial when any used car is purchased. This type of campaign would likely be marketed directly to the consumer.
In closing, CPO news is great news but needs to be taken as a small step, not a leap that will deliver numbers that will skew metrics upward in big swings.
Position - Long Sirius XM Radio.