This article is available to Premium members first.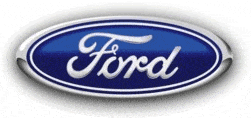 Sirius XM (SIRI) and Ford (F) announced today that the companies are expanding their current deal to bring Sirius XM Internet Radio into Ford dashboards, as well as a change to the promotional subscription being offered to consumers when they buy a new car.
When most people think of SiriusXM, they imagine music and radio programming delivered over satellite.  There are many advantages to this type of delivery.  The company can broadcast to the entire country, and can offer a wide variety of radio programs in a single service.  A disadvantage is that the satellite communication is a one-way pipe and consumer interaction and customization is limited.  Sirius XM Internet Radio solves this drawback of satellite delivery by utilizing cellular signals to create a more robust service.  Essentially we have a hybrid system that brings the best attributes of streaming with the best attributes of satellite delivery together.  I covered the concept of what this might look like a couple of months ago in an article titled,Sirius XM and Satellite Radio 3.0.
With the announcement today, the hybrid system I call Satellite Radio 3.0 is much more of a reality.  Ford is the first car maker to take this bold step.  The technology is powered by the Ford Sync system.  Consumers will now be able to access On-Demand programming, and customize the user experience in ways that are certain to keep people coming back and tuning in for more.
"SiriusXM Internet Radio's MySXM and On Demand features are entering the car alongside satellite radio for the first time, enhancing the SiriusXM listening experience by giving Ford customers using SYNC AppLink the ability to hear personalized music channels and programming when they want it, while continuing to enjoy the seamless nationwide coverage provided by live satellite radio," said Jim Meyer, Chief Executive Officer, SiriusXM. "We are excited that Ford sees the advantage of being the first automaker to give its customers easy, safe access to our unparalleled audio entertainment through the SiriusXM Internet Radio App and satellite radio in the connected car."
The second big boost in the announcement today may not immediately apparent, but will help the bottom line.  Ford has long offered 6 months of Sirius XM in a promotional package to people buying new Ford vehicles.  The change is the promotional subscription is now a higher tier subscription that includes Internet streaming.  Now, at the end of a promotional period the company does not need to "up-sell" the consumer on a higher priced package.  They can use the higher priced package as a starting point.  This can increase revenue and by extension help the bottom line.  I covered this in detail in an article titled, Sirius XM Finds A Way To Increase Revenue.  I highly recommend that readers take a look at that article because these deals will become more and more prevalent over the course of the next year.
Clearly, in the face of increasing competition, which now includes the likes of Google and Apple, SiriusXM needs to be at the top of its game.  It is apparent that the company is taking steps to stay on top.  Getting a name like Ford to buy into the concept is great news for SiriusXM investors.
I currently carry a $3.75 price target on SiriusXM and the equity is trading at less than $3.50.