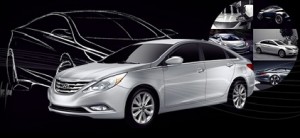 Sirius XM Radio (NASDAQ: SIRI) and Hyundai Motor America announced today they have reached a deal that will give consumers across the United States a 3-month introductory subscription to XM when they purchase Hyundai Certified Pre-Owned vehicles factory equipped with XM satellite radio.
"Hyundai drivers have come to expect high quality, reliability and safety across our entire model lineup," said Jose Froehlich, Manager, Hyundai Certified Pre-Owned, Hyundai Motor America. "SiriusXM programming highlights the innovative features that make driving a Hyundai vehicle enjoyable, and we are pleased to offer an introductory 3-month XM subscription to even more of our customers."
Hyundai has made huge strides in the OEM marketplace and their importance as a satellite radio partner has become more compelling. The automaker has announced substantial year over year sales gains and seems to be grabbing market share with each passing month.
"We are thrilled that Hyundai sees the value of SiriusXM," said Joe Verbrugge, Senior Vice President and General Manager, Automotive Remarketing Division, SiriusXM. "Commercial-free music, live play-by-play sports, news and exclusive talk, comedy and more, delivered coast-to-coast by SiriusXM, is an enjoyable feature that will appeal to the Hyundai CPO customer."
The pre-owned market has been in Sirius XM's sights for quite some time. It is seen as an opportunity for the company to capitalize on radios that already exist in the marketplace. Most major auto brands already have Certified Pre-Owned programs in place that feature Sirius XM, and while the growth from this segment has seemed slow, it is an integral part of the plan in 2011 and 2012.
Position - Long Sirius XM Radio