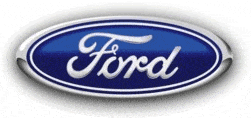 Sirius XM announced today that it would offer introductory 3 month trial subscriptions of the Sirius Everything package upon the purchase of all Sirius equipped Ford and Lincoln Mercury Certified Pre-owned vehicles. The Everything package delivers more than 130 channels of premier sports, news, talk, entertainment and commercial-free music programming plus traffic and weather information... unlike the recently announced Sirius XM BlackBerry application which has a limited 120 channel line up.
I have always been a huge advocate for free trials to new customers so, it will come as no surprise that I think this is great news BUT... why do people buying a used car get a 3 month trial while new BlackBerry application users only get 7 days? I am sure some over-thinker has crunched the numbers but, you can't in one breath tell us that you have a hugely diverse lineup of programming and then in the next breath tell us we only have 7 days to get a taste of it all!
Ford will continue to offer Sirius as a factory installed feature with a 6 month subscription of Sirius included on most new Ford and Lincoln Mercury vehicles.