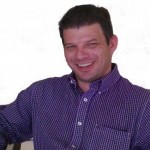 The Sirius XM (NASDAQ:(SIRI) Q1 conference call happened earlier today, and as expected by SiriusBuzz, the numbers are stable and the company is marching along quite well. Mel Karmazin, CEO, did a masterful job in delivering a WIN/WIN situation with regard to potential impacts.
Karmazin stated that if the OEM channel delivers more production that subscriber numbers will come in ABOVE above guidance of 1.4 million for 2011. If there is a negative impact due to the disaster, Adjusted EBITDA will come in ABOVE guidance of $715 million for 2011. It is a WIN/WIN situation.
Certainly the company outlook is good no matter what, and their guidance is attainable no matter what the situation. The question is which number will be blown away by Sirius XM? That message is a good message for the street, and Sirius XM can demonstrate stability that people and the street can digest.
Look for SIRI stock to maintain a path of gradual upside with stronger support.
Position - Long Sirius XM Radio