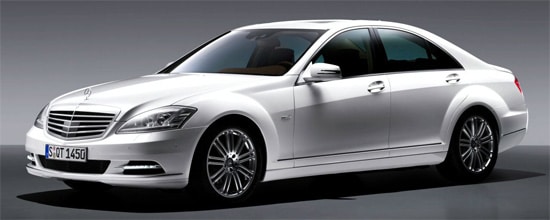 The news came in today that Sirius Traffic is available on all 2010 Mercedes Benz vehicles equipped with navigation and Sirius satellite radio. It is expected to be installed in 70% of the Mercedes Benz 2010 lineup and will be standard on the S-Class, CL-Class, CLS-Class and G-Class models.
Sirius Traffic comes pre-activated with a six month trial subscription for the higher then typical converting customers along with a six-month trial subscription of the "SIRIUS Everything" package.
For those of you who don't know Sirius Traffic provides traffic speed and flow information to vehicles over Sirius' network. It also provides information on traffic incidents, scheduled road closings and road construction. Since the Traffic feature is integrated with the vehicle's navigation system, the service assists drivers in picking the quickest, safest routes based on real-time traffic conditions.