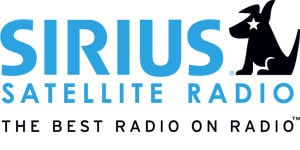 This is not the merger news that everyone is waiting for, but instead is the news of subscribers, a stable churn rate, and most importantly the pre-announcement of a positive cash flow in Q4 2007. For quite some time Sirius and XM traded on subscriber news, content deals, and OEM deals. Those were the markers that illustrated that the fledgling companies could become "real" in the early days. Announcements such as those typically no longer move these stocks. People are looking for signs of financial success, and viable business operations.
Last year Sirius finished Q4 by putting about $35,000,000 into the bank. This year they have already stated that they expect to announce a number significantly higher than that. That is the kind of news that will move a stock, or at least instill a bit of investor confidence. How significant will the cash flow number be? That remains to be seen, but it would appear that Sirius will be having a good quarterly report in February.
Yes, looking at subscriber comparisons on a year over year basis is important, but it is cash that people want now, and it appears that Sirius will deliver some Q4 cash to the company coffers. While the subscriber additions were 28% off of last years number, the churn Sirius is reporting is very healthy, and demonstrates that subscribers tend to stay with the service. Self paying churn is 1.6% and fully loaded churn is coming in at the low end of guidance at 2.2% (Both metrics slightly better than what XM has been reporting).
Sirius had offered no financial guidance this year because of the pending merger with XM Satellite Radio. The news regarding cash flow in Q4 was well received by Wall street, and sent the stock on an immediate uptrend, but the equity settled down, as the merger is the news everyone is really waiting on.
XM Satellite Radio has not yet announced subscriber numbers, but a strong OEM quarter is anticipated from statements made by Nate Davis in Q2.
Position - Long Sirius, Long XM