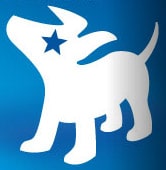 Despite finally getting some merger guidance for satellite radio, the stocks responded by giving up virtually all gains acquired late in the day Friday. Sirius and XM gave the first real glimpses of synergies in a press release issued Monday morning. The new guidance includes:
Expects 2009 Total Net Synergies of $400 Million
Expects 2009 Adjusted EBITDA of $300 Million
Expects Positive Free Cash Flow, before Satellite Capital Expenditures, for 2009
Sirius was clear that the synergies outlined assume that the proposed merger with XM passes regulatory muster. The DOJ approved the deal some time ago, and a Draft Order has been circulated by FCC Chairman Kevin Martin. While the new details did not get very specific, the company did offer a bit of added flavor:
Total synergies, net of the costs to achieve such synergies, for the combined company are expected to be approximately $400 million in 2009;
Adjusted EBITDA for the combined company is expected to be approximately $300 million in 2009. Adjusted EBITDA is net income/(loss) before interest and investment income, interest expense (net of amounts capitalized), depreciation expense, and non-cash stock compensation expense; and
The combined company is expected to achieve positive free cash flow, before satellite capital expenditures, for the full year 2009.
"The upside potential from this merger is significant. In addition, the synergies, adjusted EBITDA and free cash flow are expected to continue to grow in subsequent years, and we look forward to providing more detail of this growth in coming months," said Mel Karmazin, SIRIUS Chief Executive Officer and the previously announced CEO of the combined SIRIUS and XM.
While the new information is welcomed news, the pending merger is what people are really interested in. This new guidance should give analysts some new items to consider as they begin to draw up their models.
Position - Long Sirius, XM.