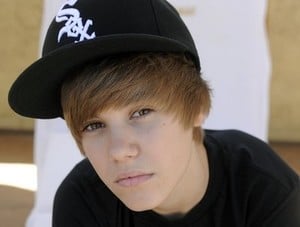 Bieber Fever is hitting America and Sirius XM Hits 1 and XM's 20on 20 has your fix! The top pop channels in the nation are giving away tickets to every stop on Justin Bieber's highly anticipated My World Tour, with special guests Sean Kingston and Jessica Jarrell!
All you have to do is pick the city of your choice from the drop-down below on Sirius XM's website and enter for your chance to win a pair of tickets with a meet & greet! They are also giving away a grand prize to New York City to see Justin Bieber perform at Madison Square Garden on August 31 that includes a gift pack, meet & greet, hotel and round-trip airfare for you and your guest! What are you waiting for?!? Procrastination gets you nowhere...
ENTER online only from 5pm EST 6/01/10 to 5pm EST 7/02/10.