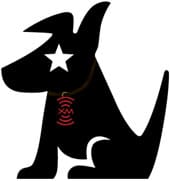 Sirius satellite Radio filed Form S-4A after the close today. While the document is still preliminary, it is the third such filing. At this point, the comments of the SEC on the filing are likely minimal, and this can bring the companies closer to an official filing.
Sirius Buzz has encouraged readers to watch for the final version of this form because it may offer some insight as to when these companies anticipate regulatory approval regarding the merger. This filing, when official will outline information required for a shareholder vote on the merger.
While not a hard and fast rule, a common strategy is to hold the shareholder vote as close to anticipated regulatory approval as possible. If the shareholder vote were to happen too early, and there was a material event, precious time could be lost because a new vote could be forced. On the flip side, it also makes sense to obtain shareholder approval prior to the anticipated regulatory decision. By doing this, the companies can consummate the deal upon approval.
This third version (filed today) of the document came just two weeks after the second version was filed. This means that it may be reasonable to see a final version of the document in the short term, and at that point investors will know the dates and details of the shareholder meeting.
Position – Long Sirius, Long XM