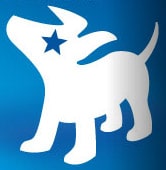 Sirius Canada will be featuring two concerts as part of the celebration of Canadian Music Week. On March 6, 2008 The "SIRIUS Bloc du Rock" performance will feature a collection of Quebec based artists performing in both English and French. The concert will take place at the El Mocambo on March 6th beginning at 9:00 PM EST and will feature Chocolat, Karkwa, Creature, Besnard Lakes, and Les Breastfeeders.
"SIRIUS Bloc du Rock" will also be broadcast live on Sirius CBC Radio 3 channel 94 beginning at 9:00 PM EST. The live broadcast will be hosted by CBC Radio 3 host, Craig Norris as well as Maxime Morin, host of Sirius Bande À Part channel 93.
The "Sirius Songwriters Café" performance will feature exclusive acoustic performances by Canadian singer/songwriters at The Mod Club on Friday March 7 at 7:30 PM EST. The evening will be hosted by Steve Anthony and the performance will feature Faber Drive, State of Shock, Ill Scarlett, and David Usher.
Position - Long Sirius