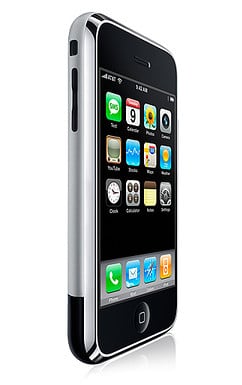 There seems to be a lot of excitement surrounding a new Sirius XM application for the iPhone. Sure it's nice to have another way of receiving the Sirius XM service on a device that has sold millions and will probably sell tens of millions more by Christmas, yet it will probably not result in any new subscribers to Sirius. So what can the iPhone do for Sirius XM?
One possible benefit would be to lower churn. With an oem acceptance rate of approximately 50%, having this option could help to build brand loyalty and increase that number. Consider the starting point of most new subscribers as coming from the local car dealer. Many of the new car offerings include "bundled" Sirius packages; either backseat TV or a Travel Link navigation system. No new car owner wants a big screen in the middle of their dashboard that doesn't work six months into ownership. These types of offerings increase the likelihood that a consumer will opt to retain the service as the free trials expire. If the customer gets the initial trial period and learns that they can also get the service through their iPhone, it becomes a bundled service.
The iPhone application is similar to having a bundled Sirius package because it is through the subscription to Sirius that the iPhone application will work. When viewed as an overall package that includes Sirius in your car combined with Sirius on the go, it adds value to the consumer and could result in a higher "take rate" and lower churn overall.
The iPhone itself is a marvel of modern science. Content is king however and so far their is no better way to get Howard Stern, the NFL, NBA, MLB, Nascar and a wide world of sports that include everything from soccer to lacrosse, CNBC, Bloomberg and a world of news and talk offerings, Oprah, Martha and all the other celebrity talk channels. Combine all that with the music offerings offered and it just may turn out that Sirius helps to sell more iPhones because of the application than it receives as a result of it.
The end result is that Sirius will add more value to the iPhone by providing content to it. Either way it's a win-win for Apple and Sirius XM, as Sirius will in fact benefit from it. Now the companies should work together to get an actual application to be included in the iPhone at the point of sale. It's becoming more and more obvious that consumers would like this option.
Position: Long SIRI