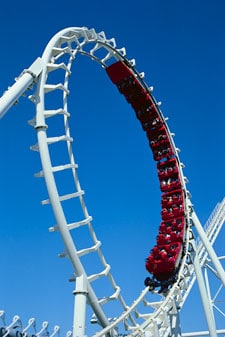 Sirius and XM investors have to be frustrated with the pricing of the equities as they both continue a downward slide in the markets. It has long been thought that ranges these equities are currently trading in represented the bottom of the trading range as we await a merger decision from the DOJ and FCC.
Key support levels for both companies are sitting right below, and this likely has investors a bit worried. For Sirius, support is at about $2.70, while XM has support at $10.55. Both levels are in danger of being tested. For technical traders, there are many bearish signs being exhibited, and the lack of a decision on the merger does not help the situation at all.
At this point, investors seem unsure on many fronts, and when confidence is tested, money tends to move to the sidelines. Whether you buy or sell, go long or short seems to be the million dollar question, and in many ways such a decision is a coin toss.
While those that hold these equities are being tested, those that are on the sidelines are as well. If these current prices do indeed represent a near bottom situation, is now the time to get involved? At these points there are more questions than answers, and that creates a situation that leaves many feeling uncomfortable. The plain and simple fact is that the street is waiting on a merger decision. Until that time, expect a roller coaster.
Position – Long Sirius, Long XM