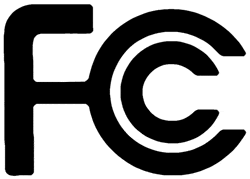 Meetings with the FCC are still happening. At this point, sector watchers are likely tired of the process, and simply want a decision to happen. It would appear that at this point various contingencies and concessions are being considered by the parties that have commented on the merger as well as the FCC themselves.
In the latest Sirius and XM filing, it looks as though Sirius and XM met with Chairman Martin and Daniel Gonzales to "REVIEW PENDING ISSUES RAISED IN RECENT FILINGS".
Of course, the review of issues is not news in and of itself. However, many recent filings seem to indicate that parties are speaking to the FCC about concessions should the merger be approved. By example, National Public Radio, while still against the merger, expressed in a recent filing that should the merger be approved, that HD Radio chipsets should be required in all SDARS receivers. The support from NPR would make the folks at Ibiquity quite happy. Ibiquity, who themselves had a recent filing with the FCC wants to get a boost in launching their business. Should they get the concessions they are seeking, HD Radio would instantly become available across a wide swath of automobiles.
For merger hopefuls, the fact that many of the companies filing are discussing concessions should be positive news. The issue to be careful about is how deep the final concession cut.
Position - Long Sirius, Long XM