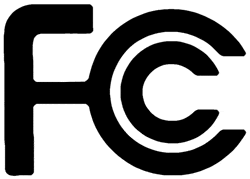 On the heels of a positive Washington Post article where Chairman Martin seemed to hint at merger approval, we were informed that Sirius Satellite Radio and hopeful merger partner XM Satellite Radio had meetings with the offices of all three of the republican FCC commissioners on July 9, 2008.
In contrast to previous filings where the companies typically state that they discussed "pending issues raised in recent filings", the new language that they have now added says, "including the previously filed voluntary commitment letter."
In order for merger approval, Sirius and XM need three out of the five commissioners to vote in favor of the license transfer. Popular thinking is that the three GOP commissioners are most most likely to approve the deal, thus allowing the merger to happen.
[ Meetings: Martins Office, Tates Office, and McDowell ]
Position: Long Sirius, XM.