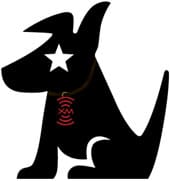 As readers are likely aware, Sirius and XM have certified substantial compliance with the Department of Justices Second Request. This certification is a major step in the merger process. It now indicates that these companies have submitted the materials requested by the DOJ so that the DOJ can render a decision.
With certification, there is now a new 30 day window in which the DOJ can act on the merger. In simple terms, the DOJ must decide whether or not they will sue to block the merger. The theory is that if the 30 days expire with no action by the DOJ, then from an antitrust perspective the companies will be allowed to merge. However, there is still the FCC and shareholder approval that are lumped into the mix. Thus, the 30 days can pass, and until Sirius and XM consummate the deal, the DOJ is still free to act. At this point the DOJ can make an announced decision at any time, or simply wait as they coordinate with the FCC. In my opinion, if the 30 days pass without any action, the street sentiment regarding the merger will improve further.
The next substantial item to watch for is the shareholder vote on the merger. When Sirius and XM file their final proxy for this action, they have 60 days in which to make the shareholder meeting happen. Thus, if Sirius and XM's proxy were filed and accepted today, the shareholder meeting could be scheduled for any time before November 5th. What we have suggested investors watch for is the date selected by Sirius and XM. In theory, it should be fairly close to when they expect regulatory decisions from the FCC.
As hurdles in the merger continue to be cleared, the street perception continues to improve, and the arbitrage continues to narrow. The coming weeks will be very interesting for SDARS investors.
Position – Long Sirius, Long XM