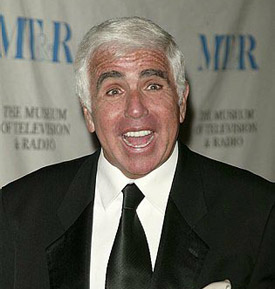 Part of being a publicly traded company is getting out there and beating the bushes to promote your wares not only to investors, but consumers as well. Sirius XM has done a bunch of both in Q1 of 2011. With Howard Stern hitting all of the major television shows and an upcoming feature in Rolling Stone to company CFO David Frear speaking last week, to Oprah putting ads for Sirius XM in her magazine exposure is happening. The latest bit of exposure will come from Sirius XM CEO himself, Mel Karmazin.
Sirius XM Radio (Nasdaq:SIRI) today announced that Mel Karmazin, its Chief Executive Officer, is expected to be a featured speaker at the Lazard Capital Markets Technology and Media Conference in Boston, MA, on Tuesday, March 15, 2011 at approximately noon ET.
An audio webcast of the presentation will be available via the Investor Relations section of the company's website, siriusxm.com.
Position - Long Sirius XM Radio